ISU's March Career Path Intern of the Month is Paula Arinze
March 7, 2018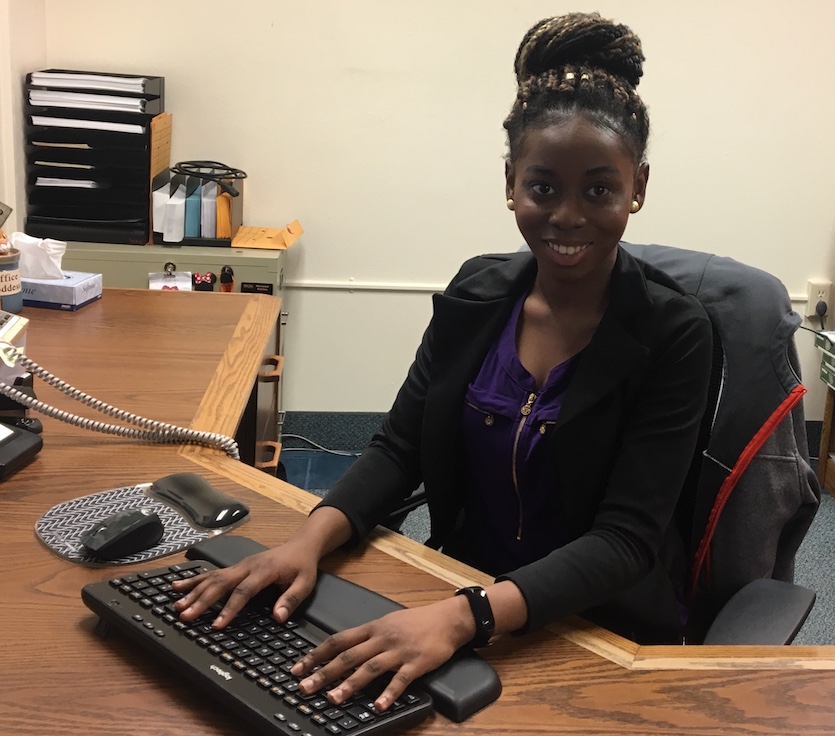 POCATELLO – Idaho State University's Career Path Intern of the Month is Paula Arinze, an intern with the Sports Science and Physical Education (SSPE) Department since fall 2017.
Arinze is a junior majoring in health care administration with a minor in business administration.
Arinze's current duties include financial and marketing responsibilities. Highlights of her experience include learning ISU's finance system so that she can assist with reconciling and developing budgets. she has also coordinated several events for the Sports Science and Physical Education Department including Bring a Friend Day, Celebrate Idaho State, Tail Gate and LDS Institute Fireside.
"Paula is a true leader in the department," said Karen Appleby, interim dean and professor of Sports Science and Physical Education. "She represents SSPE daily with a professional attitude and is a go-getter when it comes to completing and creating new ideas for the department. Paula is always professional, is open to guidance and mentoring, takes initiative, and is a pleasure to work with in a number of ways.
Arinze, a native from the Delta state in South Nigeria, plans to return home after completing her master's degree through the College of Business.
"I hope to return home where I can help reform the health care structure," Arinze explained.
In Arinze's free time, she likes to read and write fan fictions, watch Korean TV, and try new things.
---
Categories: