ISU to host 'Problems with Plastic' film and panel discussion on Feb. 22
February 8, 2018
By Tori Parks, Marketing Career Path Intern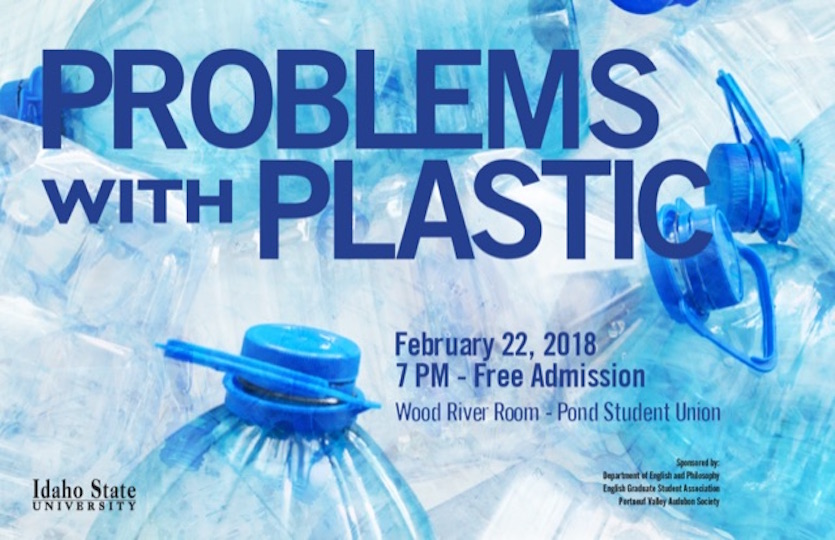 POCATELLO – Idaho State University will host Problems with Plastic: Film and Panel Discussion on Feb. 22 at 7 p.m. in the Pond Student Union Wood River Room.
The event will begin with the award-winning film "Straws," a focused study of one of the most common plastic products associated with fast-food. Short clips on the struggles of birds and fish in a plastic-filled world will also be shown. Event organizers also hope to cover ecological, political and economical problems associated with plastic and its many uses.
Following the hour-long screening of these materials, the following panelists will discuss challenges in using more sustainable plastic in the Pocatello area and beyond:
Deb Brady, Recycling coordinator, City of Pocatello Sanitation Department
Donna Lybecker, ISU professor of political science
Barb North, president, Portneuf Valley Audubon Society
Glenn Thackray, ISU professor of geosciences
Curt Whitaker, professor of English at ISU, will moderate the event. Admission is free.
Plastic's versatility and cheap price make possible countless products that would otherwise remain out of reach for most people, Whitaker said. Yet the environmental cost of plastic is steep: of the 9 billion tons of plastic manufactured around the world since 1950, less than 10 percent was recycled. The event will examine how this massive flow of plastic affects wildlife habitat, and why is it so difficult to recycle it effectively.
The event is co-sponsored by ISU's Department of English and Philosophy, the English Graduate Student Association and Portneuf Valley Audubon.
For questions, contact Curtis Whitaker at whitaker@isu.edu.
---
Categories: