ISU to host Middle Eastern Women in America panel discussion on Feb. 22
February 6, 2018
By Tori Parks, Marketing Career Path Intern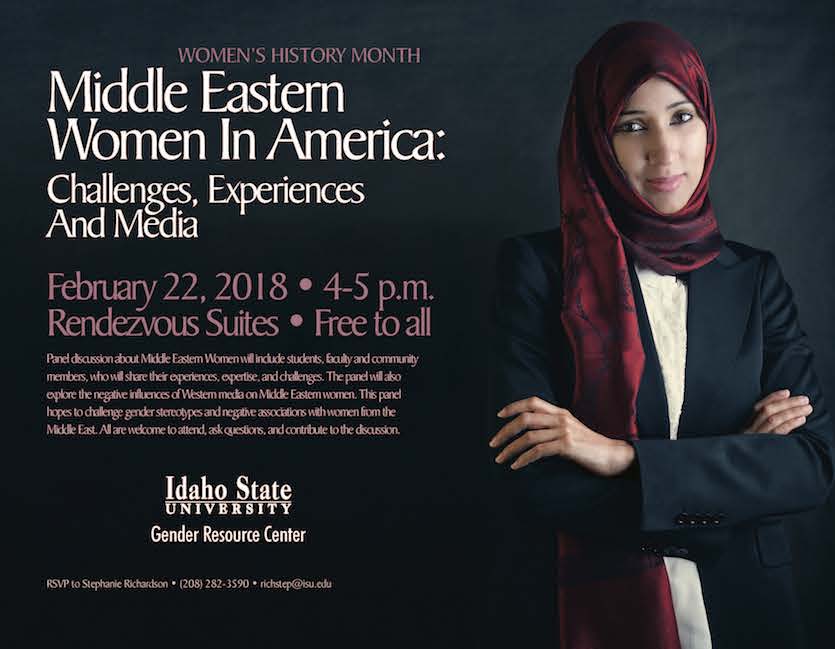 POCATELLO – The Idaho State University Gender Resource Center will host the "Middle Eastern Women in America: Challenges, Experiences and Media" panel discussion on Feb. 22 from 4 to 5 p.m. in the Rendezvous Complex Suites A-C.
The panel discussion is part of Women's History Month and will include students, faculty and community members who will share their experiences, expertise and challenges. The panel will also explore the negative influences of Western media on Middle Eastern women. The panel hopes to challenge gender stereotypes and negative associations with women from the Middle East.
This event is free and open to public by RSVP. Those in attendance are invited to ask questions and contribute to the discussion.
To RSVP or for questions, contact Stephanie Richardson at 208-282-3590 or at richstep@isu.edu.
---
Categories: