ISU students to perform with Los Angeles-based multi-woodwind performer Vinny Golia
February 1, 2018

POCATELLO – Idaho State University music students will have the opportunity to perform alongside jazz saxophone legend Vinny Golia on Feb. 15 at 7:30 p.m. in Goranson Hall.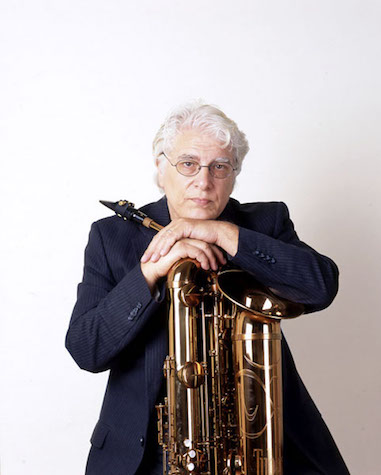 The performance is free, but donations will be accepted for the ISU music department.
Los Angeles-based Golia is a multi-woodwind performer, a world-renowned composer, and has been a notorious producer of creative jazz music for over 30 years. His recordings have been consistently picked by critics and readers of music journals for their yearly "ten best" lists. In 1990, he was the winner of the Jazz Times TDWR award for Bass Saxophone.
In 1998, he ranked first in the Cadence Magazine Writers and Readers Poll and has continually placed in the Downbeat Critic's Poll for Baritone and Soprano Saxophone. In 1999, Golila won the LA Weekly's Award for "Best Jazz Musician." Jazziz Magazine has also named him as one of the 100 people who have influenced the course of jazz in our century. In 2006, The Jazz Journalists Association honored him with a Lifetime Achievement Award.
During his visit, Golia and ISU music students will compose several original pieces specifically for this performance. The first set will be a small jazz combo, and the second set will be a large ensemble of more than 20 student musicians featuring Golia's fierce woodwind playing and conducted by ISU jazz studies Professor Jonathan Armstrong.
Contact Armstrong at armsjona@isu.edu or (208) 282-3143 for more information about the event.
---
Categories: