ISU Positive Body Image Symposium features presentation by founders of Beauty Redefined
February 6, 2018
By Tori Parks, Marketing Career Path Intern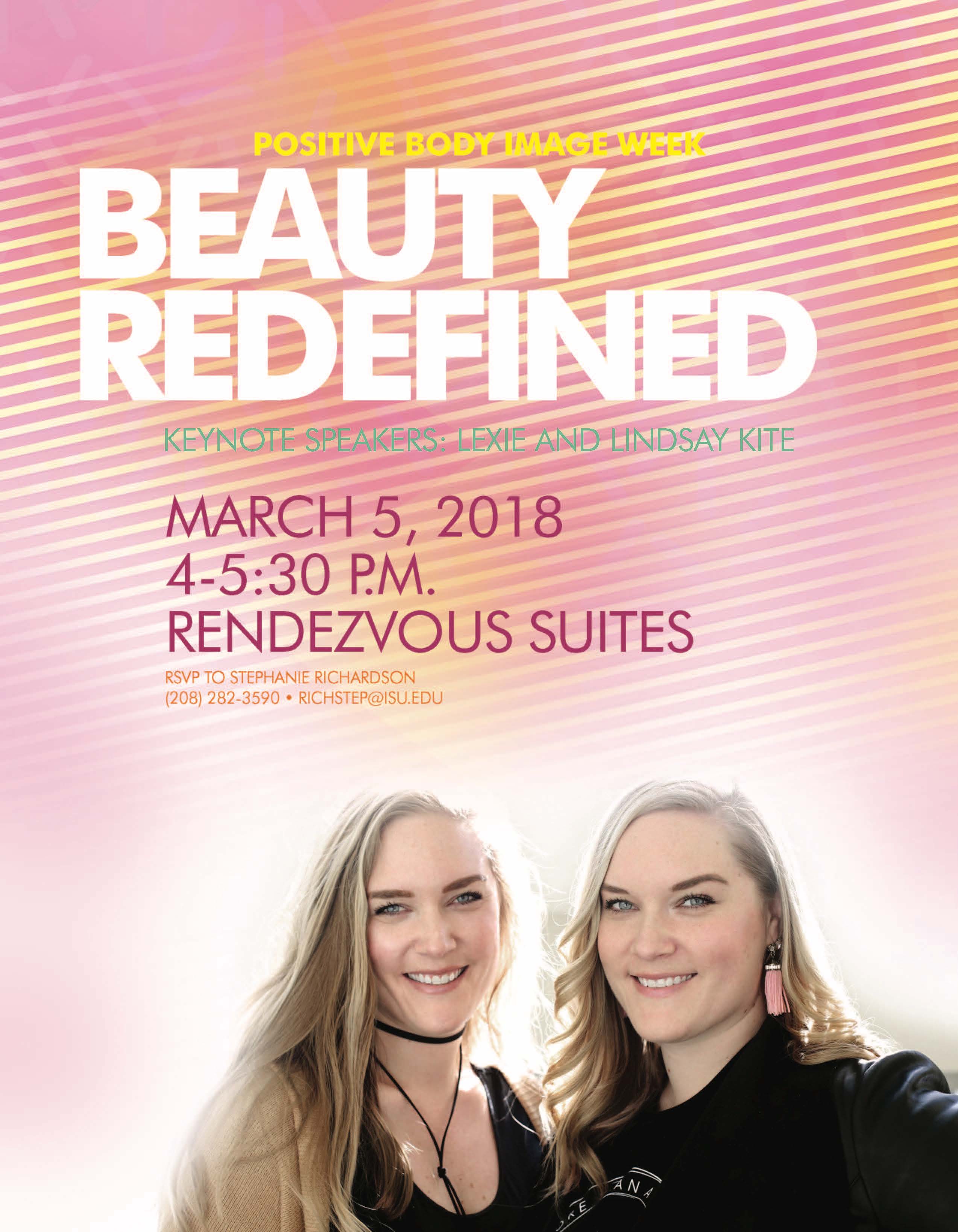 POCATELLO – Idaho State University's Gender Resource Center will host Lexie and Lindsay Kite, the founders of Beauty Redefined, as keynote speakers for Positive Body Image Symposium, on March 5 from 4 to 5:30 p.m. in the Rendezvous Complex Suites A-C.
The title of their presentation is "Body Image and The Media."
The Kites are 32-year-old identical twin sisters with doctoral degrees from the University of Utah. They established the non-profit Beauty Redefined in conjunction with their master's and doctoral research in 2009 in an effort to help females, through media literacy, to recognize and reject harmful messages about their bodies, self worth and potential.
Today, the non-profit Beauty Redefined works to help girls and women redefine the meaning and value of beauty in their lives through online education, social media activism and speaking engagements. The Beauty Redefined mantra is "Women are more than just bodies. See more. Be more."
The Kites have been featured in a wide range of media, including Emmy award-winning Al Jazeera English TV and The Huffington Post.
This event is free and open to the public with an RSVP. Continuing education credits are also available by arrangement with the ISU Gender Center.
For more information about the Kites and their mission, visit beautyredefined.org.
To RSVP or for more information about this event or Positive Body Image Week, contact Stephanie Richardson at 208-282-3590 or at richstep@isu.edu.
---
Categories: