ISU names Rachel Azzarito new emergency services education coordinator
February 23, 2018

MERIDIAN—Rachel Azzarito is Idaho State University's new education coordinator for the Emergency Services Department.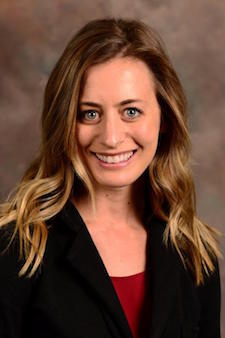 Azzarito, who is based on the Meridian campus, will advise students and oversee operation of the department's human patient simulation laboratory. The department offers degrees in paramedic science, emergency medical services, emergency management and fire services administration.
Prior to joining ISU Feb. 5, Azzarito spent four years working in admissions and recruiting at Concordia University School of Law in Boise. Most recently, she was coordinator of Concordia's Experiential Learning and Career Services program.
From July 2011 to December 2013, Azzarito was a counselor and assistant director of admission at The College of Idaho. She holds a bachelor's degree in English and a minor in psychology from C of I.
---
Categories: