ISU-Meridian's Noah Harper to speak on Capitol Hill
February 27, 2018

MERIDIAN—Idaho State University-Meridian's Noah Harper will travel to Washington, D.C., March 7-9 to participate in the Federation of American Societies for Experiential Biology's annual Capitol Hill Day.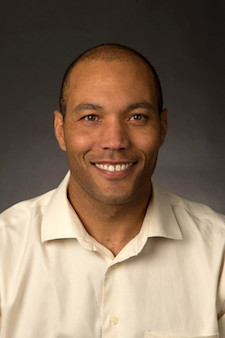 Each spring FASEB member societies meet with their senators and representatives on Capitol Hill to promote the message that stable, sustained growth is essential for healthy scientific enterprise and to secure support for funding for the National Institutes of Health, the National Science Foundation and other federal science agencies.
FASEB has tapped Harper to speak to congressional budget writers and policy makers about the need for more research funding in rural states like Idaho.
"This is an important opportunity to speak with policy makers who have influence on how organizations like the National Science Foundation are funded and what federal appropriations are available for research dollars across the nation," said Harper, an anatomist and associate laboratory manager at ISU-Meridian.
He notes that research in the biomedical and biological sciences has the power to drive economies and improve the lives of citizens.
Harper will speak as a member of the American Association of Anatomists, one of numerous organizations under the umbrella of FASEB which represents 31 scientific societies and more than 130,000 researchers worldwide.
---
Categories: