ISU Idaho Museum of Natural History to host annual Science Trek sleep over
March 16, 2018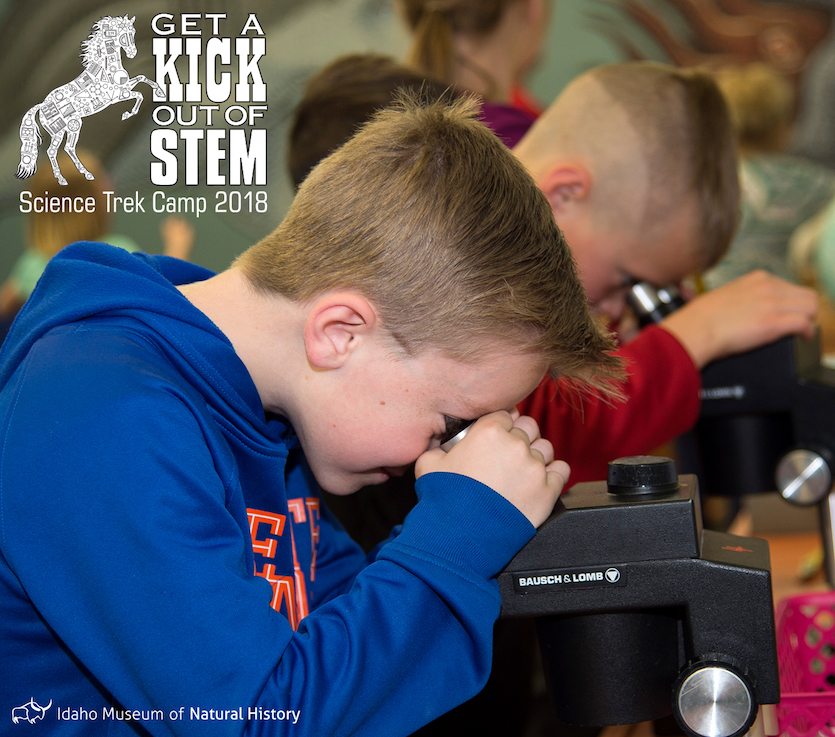 POCATELLO – The Idaho Museum of Natural History at Idaho State University will host the 29th annual Science Trek Sleep Over for third- through fifth-graders on April 27.
The registration deadline is April 3.
At Science Trek, children will roll out their sleeping bags, and then enjoy a science show, hands-on activity, movie and pizza. Participants can then settle in to sleep with the saber-tooth cat, ground sloth, and among the horses in the Museum's Incredible Horse Exhibit.
Science Trek provides the opportunity for students interested in science to learn more about the sciences and explore the possibilities for the future. Students will have the opportunity to work with scientists in anthropology, biology, botany, chemistry, geosciences, information technology, nuclear engineering, microbiology, physics and technology.
All students will receive an official Science Trek shirt.
To register for Science Trek, visit imnh.isu.edu by April 3. The registration fee is $45. Children can apply for a financial scholarship to cover this fee by writing a short paragraph, not more than 150 words explaining why they believe they deserve to be chosen for a scholarship to attend Science Trek. Paragraphs can be submitted to kari.wardle@idahoptv.org or at the Idaho Museum of Natural History.
For more information, contact the Museum Education Center at 208-282-2195 or jonevir2@isu.edu.