ISU Gender Resource Center to host "The Battle Continues," a look at women's rights, on April 2
March 13, 2018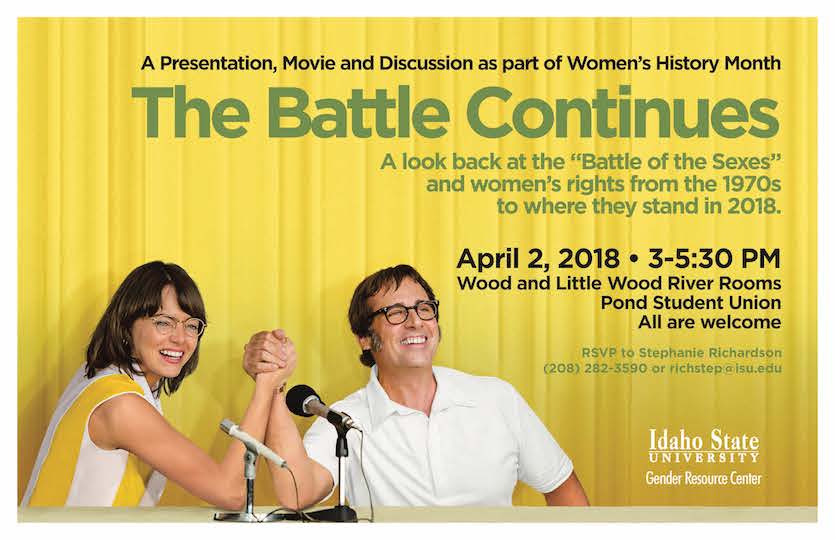 POCATELLO – Idaho State University's Gender Resource Center will host "The Battle Continues," a look back at the "Battle of the Sexes" and women's rights from the 1970s to today, on April 2 from 3 to 5:30 p.m. in the Wood and Little Wood River Rooms in the Pond Student Union.
This event is part of Women's History Month. The Gender Resource Center will show "Battle of the Sexes," a movie starring Emma Stone and Steve Carell.
Following the movie, a presentation will be held on what was going on when Billie Jean King played against Bobby Riggs in September 1973. The discussion will answer questions like the following:
• What has changed since Bobby Riggs opined that the female game was inferior, and that, even at the age of 55, he could still beat any of the top female players?
• In 2018, what has stayed the same? Has society moved backwards?
This event is free and open to the public. All are welcome to ask questions and contribute to the discussion.
RSVPs are requested. For more information about this event, or to RSVP, contact Stephanie Richardson at 208-282-3590 or richstep@isu.edu.