ISU Gender Resource Center to host Denim Day to raise awareness for sexual assault
March 26, 2018
Tori Parks, Marketing Career Path Intern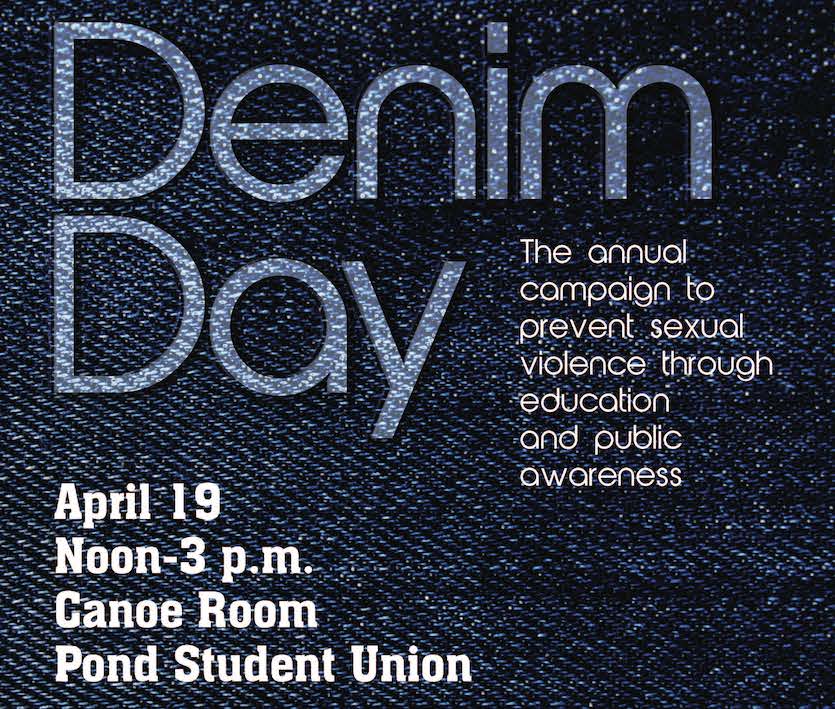 POCATELLO – Idaho State University's Gender Resource Center will host Denim Day on April 19 in support of sexual assault survivors and to make a statement against misconceptions about sexual assault. There will be speakers and a pulled pork lunch in the ISU Canoe Room in the Pond Student Union from noon to 3 p.m.
Denim Day is an annual campaign to prevent sexual violence through education and public awareness. It originally began in Italy during the 1990s when women legislators wore jeans to protest a Supreme Court verdict that overturned a rape conviction because the victim wore tight pants.
In April 1999, a social service agency in Los Angeles established the first Denim Day in the United States, and in 2015, ISU held its first Denim Day on campus.
Community members, survivors, faculty, students, staff, elected officials and businesses are invited to wear denim on Denim Day as a visible statement of support to survivors.
Jean donations are being accepted and can be brought to the Gender Resource Center, located in the Rendezvous Complex, Room 235.
For more information about Denim Day, contact Stephanie Richardson at 208-282-3590 or at richstep@isu.edu.
---
Categories: