ISU Civic Concert Band and Wind Ensemble to present final concert of semester on April 21
April 16, 2018

POCATELLO – On April 21 at 7:30 p.m., the Idaho State University Civic Concert Band and Wind Ensemble will present their final concert of the semester in the L.E. and Thelma E. Stephens Performing Arts Center's Jensen Grand Concert Hall.
The guest director of the Civic Concert Band will be Assistant Professor Thomas Kloss, and the Wind Ensemble will be directed by Professor Patrick Brooks.
The Wind Ensemble performance will feature the world premiere of "Silent City of the Rocks," a composition by ISU Professor and Chair of the Department of Music Tom Hasenpflug. Hasenpflug wrote the work at the prompting of Brooks, to whom it is dedicated to as well as other Idaho band directors.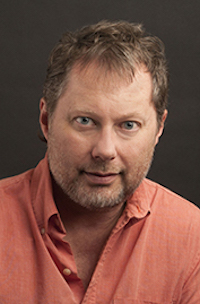 This programmatic work is based on Hasenplug's impressions of Idaho's City of the Rocks National Preserve and state park, which is located just two miles north of the Utah border in southcentral Idaho. Well known to climbers, campers, and hikers alike, the City of the Rocks affords all who visit it an exceptional, off-the-beaten-track wilderness experience.
Hasenpflug's work is divided into six movements performed without a pause and are titled:
1. The Sun Rises on Twin Sisters
2. and Mourning on the California Trail
3. Beneath the Elephant Rock
4. There's Trouble at Pinnacle Pass
5. Ghosts of Register Rock
6. Campsite 32 (Scott's Oriole)
The Wind Ensemble will perform the well-known orchestral work "Pictures at an Exhibition" by Modest Mussorgsky, in a transcription for band by Mark Hindsley. An important standard work in the orchestral repertoire, "Pictures" as it is affectionately known, is a suite of 10 pieces (plus a recurring, varied Promenade) - each based on a drawing or watercolor painted by Mussorgky's friend Victor Hartman. Amongst individual movement names in this exceptionally colorful and unique work are "The Ballet of the Unhatched Chickens," "The Hut on Fowl's Legs," "The Roman Catacombs" and the work's concluding movement "The Great Gate of Kiev."
The Civic Concert Band will perform two works, the first being Doug Akey's "Wild Dance," a greatly unpredictable and rhythmic fanfare. The band will then present Philip Sparke's "Suite from Hymn of the Highlands," a three-movement work based on his original "brass band" arrangement based on musical descriptions of real Scottish landmarks.
Admission is $8 for adults, $6 for faculty and staff, $4 for pre-college students and free for ISU students. They can be purchased at the door.
Photo information: Professor and Chair of the Department of Music Tom Hasenpflug, who wrote "Silent City of the Rocks."
---
Categories: