ISU alumnus Chris Carlson pens new book on Hells Canyon
March 7, 2018

POCATELLO – Idaho State University alumnus and 2017 Professional Achievement Award winner Chris Carlson has written a new book "Hells Heroes: How an unlikely alliance saved Idaho's Hells Canyon" that will be available in April.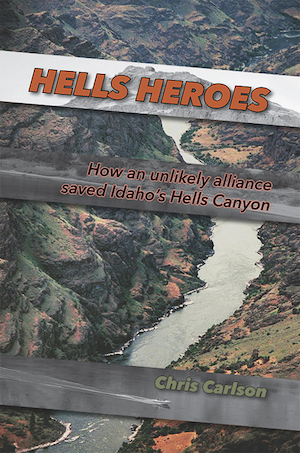 "It is the story of the politics that went into ultimately providing federal protection to this unique asset in Idaho that many Idahoans aren't even aware of," said Carlson, who has spent many days hiking in the Hells Canyon National Recreation Area both on the Canyon's river trail and in the Seven Devils. "It's one of my favorite places in Idaho."
Carlson, a long-time Idaho journalist and former press secretary to the late Idaho Governor and Interior Secretary Cecil D. Andrus, graduated from ISU with his Master of Arts Degree in English literature in 1970. He received his Bachelor of Arts Degree in English literature from Columbia in 1968.
Carlson said the book is broken into two parts, the first focusing on the efforts of Brock Evans of the Sierra Club who brainstormed on how to get the canyon protected. It was fiercely debated whether the canyon should be a national park or have a different designation.
The second part focuses on how Sandra Mitchell, now the executive director of the Idaho Recreation Council, worked to keep the Snake River in the recreation area open to jet boats and other motorized watercraft.
"The focus is on two fights and two heroes and is an interesting story most Idahoans are not aware of and would enjoy it if they read it," Carlson said.
Rick Johnson, executive director for the Idaho Conservation League, has written the book's forward.
"Hells Canyon has epic written all over it," Johnson said. "One of the West's great rivers slices through it. The rising bluffs and mountains create one of the deepest gorges on earth. The Seven Devils look down from a height of 7,000 feet above the Snake. But the real epic is in the story of the people who love the place, and of those who worked to save it."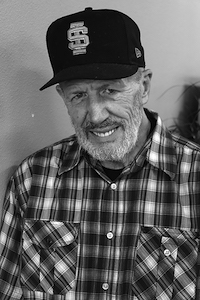 Carlson has served on the Northwest Planning Council, was vice-president of The Rockey Company, a Seattle-based public relations firm, northwest vice-president of public affairs for Kaiser Aluminum and founded the Gallatin Group, an independent public affairs firm.
Carlson has penned three other acclaimed books – "Cecil Andrus: Idaho's Greatest Governor," "Medimont Reflections" and "Eye on the Caribou."
Caldwell's Caxton Press is the publisher of Carlson's new book, which retails for $16, but there is a 15 percent discount for pre-orders placed through Caxton's website, www.caxtonpress.com.
-30-
---
Categories: