Idaho State will award degrees and recognize ISU-Meridian Student Excellence Honorees at May 7 commencement ceremony in Treasure Valley
April 26, 2018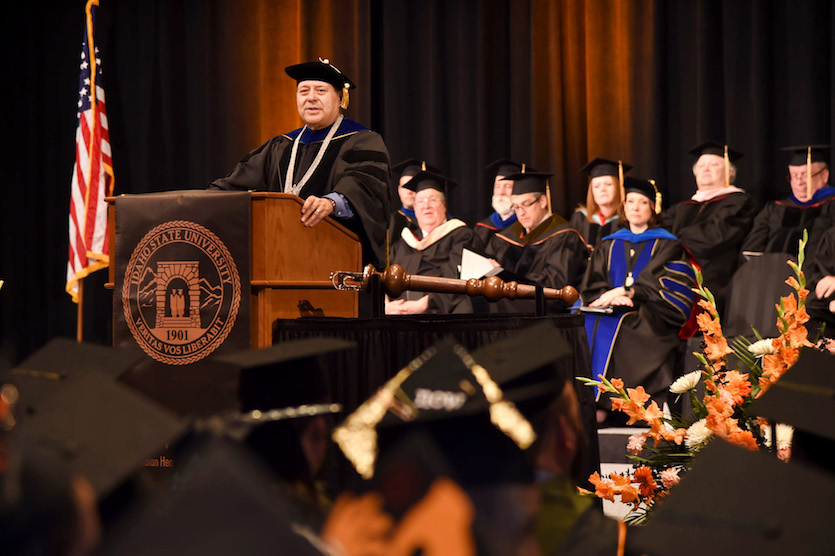 BOISE—Idaho State University will award a record number of degrees in the Treasure Valley at commencement May 7—with 315 students eligible for degrees, including 73 Renaissance High School students who will receive associate degrees in general studies through a partnership with ISU and the West Ada School District. The ceremony begins at 6 p.m. at the Boise Centre, 850 W. Front St.
Campus administrators will recognize nine students for academic excellence and community service. They include the eight finalists for the ISU-Meridian Student Excellence Award and pharmacy student Heather Walser, recipient of a 2018 ISU Alumni Association Outstanding Student Achievement Award.
Student Excellence nominees are Matea Burns, audiology, Caldwell; Rebekah Dunkley, pharmacy, Boise; Carmen French, counseling, Boise; Jason LaFlamme, pharmacy, Meridian; Megan Mize, speech language pathology, Nampa; Katie Mondada, physician assistant studies, Boise; Giovanna Marquez Napoles, sign language interpreting, Emmett; and Jennifer Netherton, nursing, Meridian. Campus officials will name the top honoree at commencement.
Here's the breakdown of degrees and certificates.
Graduate and professional degrees:
Two (2) Doctor of Philosophy (counselor education and counseling); Seven (7) Doctor of Nursing Practice; Six (6) Doctor of Audiology; 32 Doctor of Pharmacy; 13 Master of Counseling; One (1) Master of Business Administration; Six (6) Master of Physical Education/Athletic Administration; 35 Master of Physician Assistant Studies; Eight (8) Master of Public Health; and 26 Master of Science (Speech-Language Pathology); One (1) Master of Health Education.
Undergraduate degrees and certificates:
Ninety three (93) Bachelor of Science (Communication Sciences and Disorders, Fire Services Administration, Health Science, Medical Laboratory Science, Nursing, Physical Education, Psychology, Sign Language Interpreting, Workforce Training and Leadership); seven (7) Associate of Science (Paramedic Science, Emergency Management), Five (5) Paramedic Certificate), 73Associate of Arts (General Studies).
ISU-Meridian offers more than 30 graduate, undergraduate and online programs. Most are in the health sciences.
Here are bios of student honorees.
Matea Burns
Audiology
Matea Burns was drawn to audiology by a desire to use medical science to help people with physical and mental disabilities.
"I'm fascinated by the innovation and research that's going on in the field. I also love the face-to-face interaction with patients," she said.
A top scholar in her program, Burns has presented audiology research at numerous local and national conferences, earning the prestigious Brockett Scholarship in 2017 for contributions to the field of audiology.
"Matea is a very strong student and continues to demonstrate her academic skills in multiple ways," wrote her professors.
After graduation Burns would like to work in a hospital setting with adults who have cochlear implants. She holds a bachelor's degree in psychology from University of Idaho.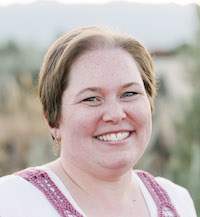 Rebekah Dunkley
Pharmacy
Rebekah Dunkley has distinguished herself as a scholar, researcher and student leader in the College of Pharmacy.
A stay-at-home parent for 13 years, she returned to college three years ago to pursue her pharmacy doctorate at ISU-Meridian. After she graduates in May 2019, she hopes to embark on a career in ambulatory or retail pharmacy.
"I enjoy interacting with patients and serving on their health care team," she said.
Dunkley's professors marvel at her drive. "Bekah embodies excellence in all she does. She's a great example for the students in the Pharm.D. classes behind her," wrote her nominating professor.
Active in community outreach and various professional pharmacy organizations, she holds a bachelor's degree in exercise science from Brigham Young University.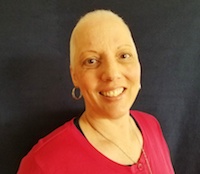 Carmen French
Counseling
Carmen French says her decision to become a licensed mental health counselor is her destiny.
"I've always known I wanted to be a counselor. You could call in my calling," she said.
A researcher, a former licensed social worker, peer mentor and mother of seven children, she is committed to improving the lives of others through her professional training and life experience.
While enrolled at ISU-Meridian, she provided pro bono and low-cost counseling services to underserved communities under the supervision of faculty.
"Carmen embodies excellence as a student, a counselor and a contributor to our community," wrote her nominating professors.
French, who holds a bachelor's degree in psychology from Brigham Young University, would like to work with war veterans.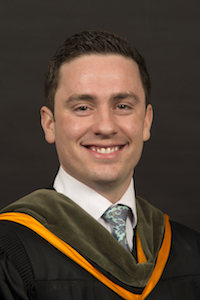 Jason LaFlamme
Pharmacy
Jason LaFlamme not only earns accolades from his pharmacy professors, but from the physicians who mentored him this year during his medicine rotation.
"Jason is one of the most dedicated and highly driven students that I have had the opportunity to work with," wrote his nominating professor.
A scholar, researcher and student leader, LaFlamme has tutored his classmates and educated children and adults about the dangers of drugs, alcohol and tobacco use.
LaFlamme, who grew up in Maine, holds a bachelor's degree in chemistry from Brigham Young University-Idaho.
"I've always liked science and health care. Pharmacy is a good blend of the two and allows me to help people," he said.
In June, LaFlamme will begin a yearlong residency at Providence Centralia Hospital in Washington.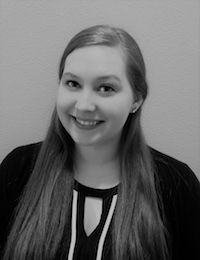 Megan Mize
Speech Language Pathology
As a master's student in the speech language pathology program, Megan Mize has demonstrated a commitment to her clients and an innate ability to solve problems.
"What will make her an excellent clinician is her high level of engagement in the profession and her ability to think deeply about what she learns," wrote her nominating professors.
A first-generation college student, Mize enjoys working with children and their families.
"I think it's awesome to watch the progress you can make with kids in such a short period of time," she said.
Mize has participated in numerous research projects related to language impairment and presented her team's findings at regional conferences. She holds a bachelor's degree in American Sign Language Studies from Western Oregon University.
Katie Mondada
Physician Assistant Studies
Katie Mondada's professors describe her as a "true ambassador for ISU" and an outstanding clinician committed to improving the lives of Idahoans.
While enrolled in the rigorous physician assistant studies program, she volunteered at numerous free clinics and health fairs, providing vital health services to underserved communities in the Treasure Valley. In February, she was part of an ISU team that traveled to the Dominican Republic to provide free primary medical care to more than 1,000 people.
Mondada, who holds a bachelor's degree in microbiology from ISU, has always been fascinated by science. "I enjoying applying science to make a difference in people's lives," she said.
She would like to pursue a career in oncology or family practice.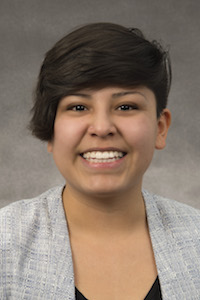 Giovanna Marquez Napoles
Sign Language Interpreting
Giovanna Marquez Napoles is a first-generation college student fluent in three languages—English, Spanish and American Sign Language.
Born in Mexico, she moved to Emmett when she was 3. She wanted to be a psychologist, but an interaction with a deaf student her senior year in high school encouraged her to study sign language.
"To be able to facilitate communication... to empower people to reach their life goals (through sign language) seemed so rewarding," she said.
Her professors say her "resilience, integrity and academic commitment" and service to the deaf community make her a candidate for the Meridian Student Excellence Award.
Napoles, who holds an associate degree in American Sign Language from College of Southern Idaho, would like to work as a freelance interpreter.
Jennifer Netherton
Nursing
Jennifer Netherton spent 13 years as a senior criminalist with a California state crime lab before enrolling in ISU-Meridian's accelerated nursing program.
"I had a burning desire to fulfill my dream of becoming a registered nurse and having the opportunity to care for patients," she said.
The ISU program—with its intense 12-month curriculum—was the perfect fit. Netherton not only thrived academically, but excelled as a student clinician, volunteering at the Idaho Suicide Prevention Hot Line and serving as the student research intern for St. Luke's Mountain States Tumor Institute.
"Jennifer embodies the noble attributes of an excellent nurse," wrote her nominating professors.
Netherton, who holds a bachelor's degree in chemistry from North Carolina State University, is considering a career in oncology.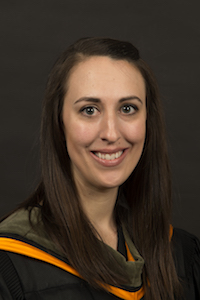 Heather Walser
Pharmacy
Heather Walser is the university's 2018 Outstanding Student Achievement Award winner from the College of Pharmacy. In July, she will begin a two-year residency at the Boise VA Medical Center, specializing in mental health her second year.
A medical technologist for seven years, Walser enrolled in the Doctor of Pharmacy program at ISU-Meridian in 2014.
"I've always had great empathy for patients, and pharmacy allows me to interact directly with them," Walser said.
She has taken a leadership role in numerous service projects, including educating the community about the dangers of misusing prescription drugs. Walser also created public service announcements that aired on Idaho television about the proper way to dispose of unwanted medications.
She holds a bachelor's degree in clinical laboratory science from University of Rhode Island.
---
Categories: