Idaho State University to present operatic version of well-known play "Our Town"
March 26, 2018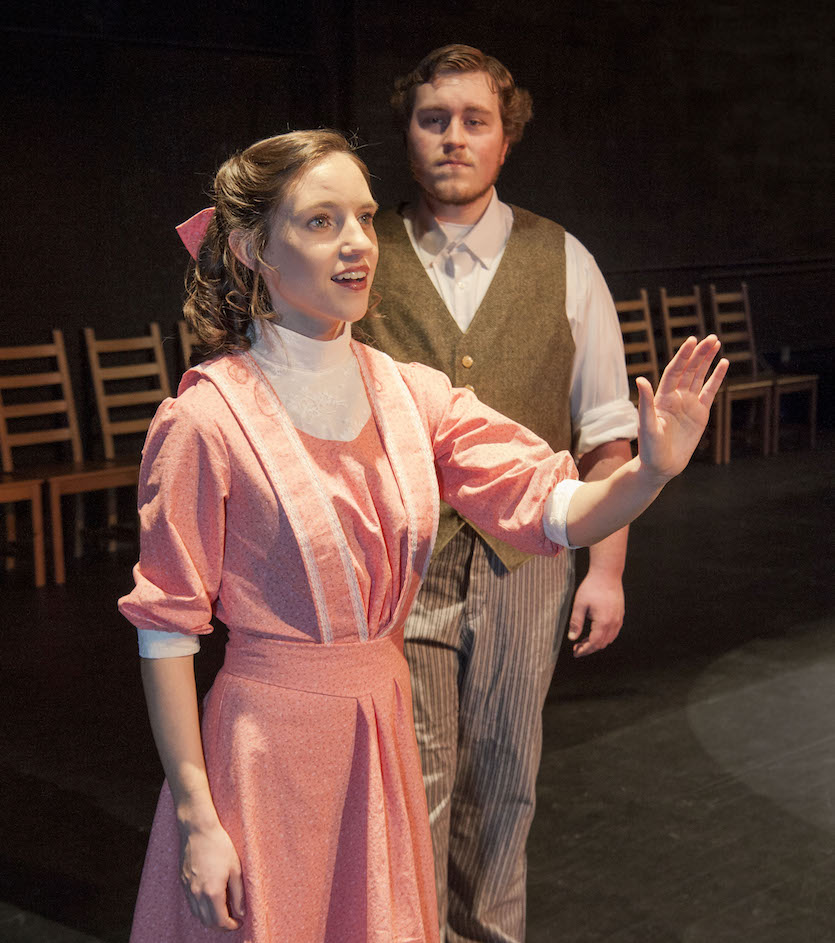 POCATELLO – Idaho State University's School of Performing Arts will present "Our Town" the Opera on April 6, 7, 12, 13 and 14 at 7:30 p.m. in the Diane and Chick Bilyeu Theatre in Frazier Hall.
Ned Rorem's operatic interpretation of "Our Town" is a three-act opera that tells the story of the fictional American small town of Grover's Corners between 1901 and 1913 through the everyday lives of its citizens, based on the classic production of "Our Town" by Thornton Wilder.
"If you think you have seen 'Our Town', you haven't seen it through this lens," said Vanessa Ballam, the production's director. "The operatic elements of the production enhance the storytelling in marvelous ways. And as this is the 80th birthday of Thornton Wilder's play, it's a fitting time to celebrate the work."
The cast is split almost evenly between theatre and music students. The departments jointly host a musical every two years and an opera every four. ISU music students will also play in the live orchestra for this production.
This collaboration features two musical directors, Diana Livingston-Friedley and Kathleen Lane, both ISU music professors; costume designer, Kylie Cosgrove, ISU theatre student; and Scott Anderson, ISU music professor, the conductor of the live orchestra.
The production has minimal stage design and props to allow the audience to develop the scenes in their imagination and become more invested in the show. Ballam said this concept also helps audience members be more present and mindful when seeing the production, capturing what "Our Town" is really about.
"'Our Town' deals with the human experience and what is means to live a life,"
Ballam said. "The production shows the cyclical and relentless nature of time while encouraging the audience to take a moment to breathe and soak in the beauty of life."
ISU is one of a handful of universities to perform the operatic version of "Our Town," as it was the first operatic adaptation of the Wilder play, premiering in 2006 at Indiana University.
"I think it says something of our college and the university that we are tackling this production and giving it a life," Ballam said. "It is an important education for faculty, students and our community."
Tickets are available at isu.edu/tickets or at (208) 282-3595.
For more information, contact Vanessa Ballam at ballvane@isu.edu or (208) 282-3173.
---
Categories: