Idaho State University students win big at the Idaho Entrepreneur Challenge
March 23, 2018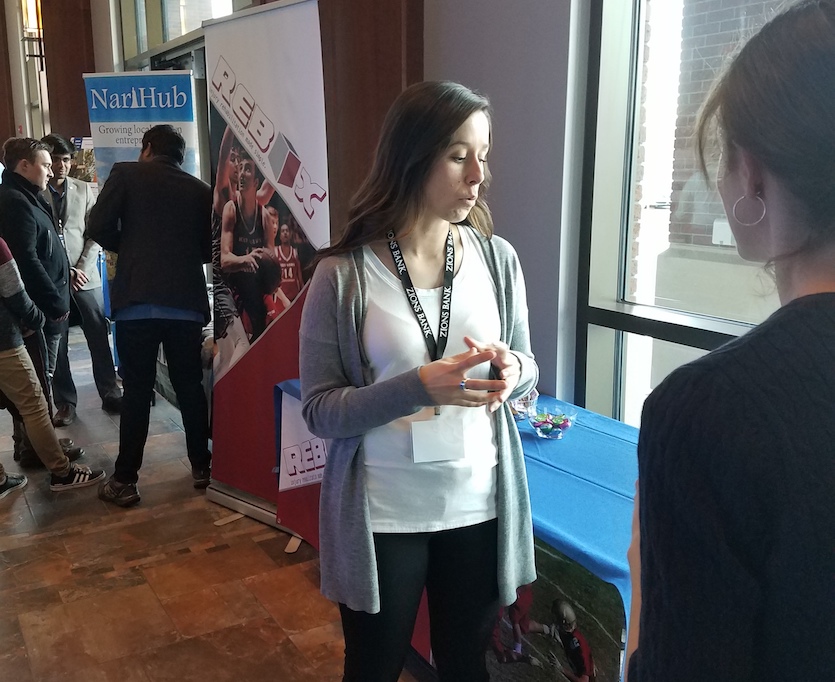 POCATELLO—Idaho State University students won a total of $24,000 at the Idaho Entrepreneur Challenge in Boise last week.
The competition is an opportunity for students to pitch their new product ideas to a panel of judges and showcase their work to venture capitalists and angel investors. ​ Zion's Bank sponsored the Idaho Entrepreneur Challenge with $100,000 in seed funding for the top-performing teams.
Britt Dickman, a graduate student at the College of Education, won the top prize of $12,000 in the "Health and Healthy Living" category for ReBox. ReBox is an all-in-one, portable and low-cost rehabilitation kit to assist physical therapy practitioners. Dickman plans to use her prize money to test plastic materials for the next ReBox prototype.
Rituraj Yadev and Asim Dhakal, students in the College of Business and College of Science and Engineering, won a runner-up prize of $5,000 in the "Social or Cultural Impact" category for Nari Hub. "Nari" means woman in Nepalese, and the team pitched a program to bring Nepalese women out of poverty. The business "Hub" would sell handmade clothing from Nepalese women to markets in Idaho and the United States.
Luke Gilbert, a student in the College of Business, also won $5,000 in the "Social or Cultural Impact" category for Epimoni. This free smartphone app combines automated banking and crowd-funding to help communities save for common goals and eliminate debt.
​Awards of $1,000 each for best marketing went to the Nari Hub team and Jason Davis and Wyatt Callister in the College of Technology for Guardian Lights, an innovative LED safety vest.
Teams received coaching and support from Jeff Street, in the ISU Center for Entrepreneurship and Economic Development (CEED) in the College of Business, Ann Swanson and Claudia Allen with the Small Business Development Center in the College of Business, Christopher Fasel in the Office of Research and Dan Cravens with the Bengal Solutions Program.
"The students did an amazing job this year preparing for the rigors of the competition," Street said. "We started developing their ideas last September with many milestones requiring significant work. Numerous judges and panelists commented on the very high quality of the ideas and presentation of the ISU teams. Over 90 teams from across the state joined the competition. According to the judges, our student teams represented ISU very well as the benchmark institution for others to follow."
---
Categories: