Idaho State University's Dental Hygiene Program receives full accreditation for next seven years
March 22, 2018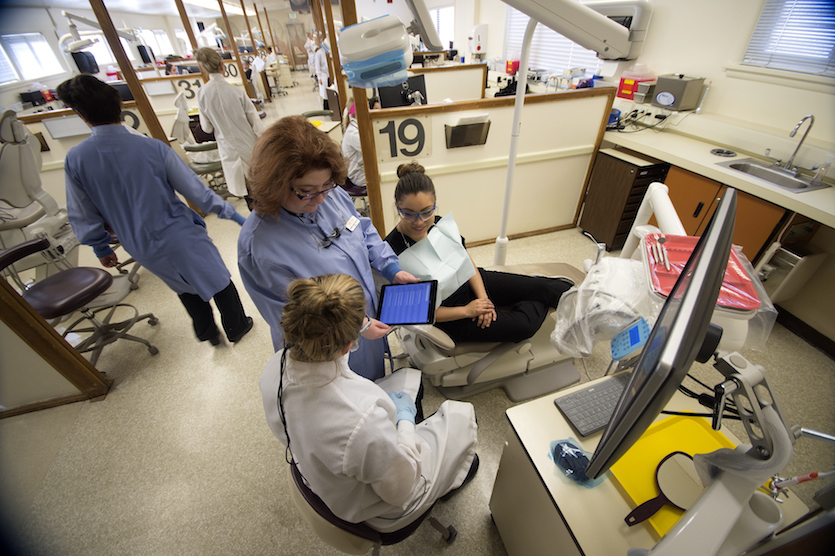 POCATELLO – Idaho State University's Dental Hygiene Program has recently received full accreditation status from the Commission on Dental Accreditation (CODA).
According to a CODA document dated Feb. 19, ISU's "program in dental hygiene is accredited by the Commission on Dental Accreditation and has been granted the accreditation status of 'approval without reporting requirements.'" This means the programs achieves or exceeds the basic requirements for accreditation.
"Full accreditation status is a substantial achievement and the success of our recent accreditation site visit was due to the dedication and concerted efforts of the faculty and staff in the department of dental hygiene," said Jacque Freudenthal, chair and associate professor for the department. "We strive for excellence in all we do so it was important for us to meet or exceed all of the standards. Students are the reason we are here and we strive to provide a comprehensive curriculum so our graduates are prepared to work and be successful in a variety of employment settings."
Every seven years, CODA conducts a formal review of all dental hygiene education programs in the United States.
The commission is a specialized accrediting body recognized by the U.S. Department of Education. The Commission on Dental Accreditation can be contacted at (312) 440-4653. The Commission's web address is: http://www.ada.org/en/coda.
The next site visit for the program is set for 2024.
---
Categories: