Idaho State University School of Performing Arts to present 'Stop Kiss'
February 5, 2018
POCATELLO – Idaho State University's School of Performing Arts will present "Stop Kiss," a provoking piece by American playwright Diana Son, on Feb. 9, 10, 15, 16 and 17 at 7:30 p.m. in the L.E. and Thelma E. Stephens Performing Arts Center Black Box Theatre.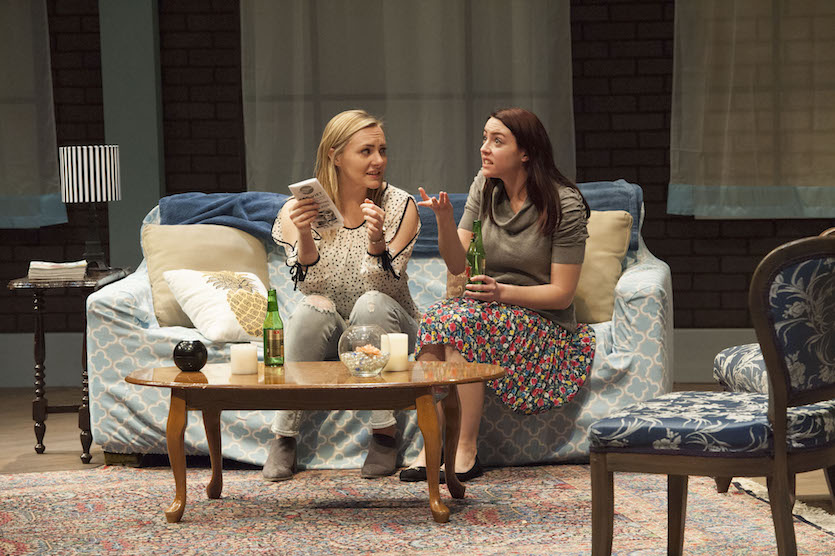 This production is rated R for language and adult themes.
The play follows the story of Callie and Sara, two women walking through New York City in 1998 when they share their first kiss. An angry bystander attacks them, putting Sara in a coma. Callie discovers what she is willing to do to save Sara, and just how much more powerful love is than hate.
The ISU production includes six undergraduate students. The costumes, sound, props and stage were designed by students. The scenic and lighting elements were designed by faculty members.
"The students are doing some wonderful work," said Stefan Espinosa, ISU adjunct lecturer of theatre and director of the production. "It's a challenging play for young actors, but 'Stop Kiss' really showcases some of the acting talent at ISU and has been an absolute joy to be a part of."
The theatre department chose "Stop Kiss" for its place in the realism genre, and they were interested in producing a play by a female playwright. According to Espinosa, the department liked the timeliness and power of the subject matter in "Stop Kiss."
"In 'Stop Kiss' we have a story about a loving relationship between two women who never planned on falling for each other," Espinosa said. "We also get a bitter taste of the visceral, hateful and often violent responses that such relationships can elicit in others."
"You will laugh, you will cry, you will see the best parts of humanity on display," Espinosa said. "It's an unflinching look at true love and what such a gift is really worth to those of us fortunate enough to have it."
Tickets for "Stop Kiss" are $15 for adults, $14 for faculty, staff and seniors and $7 for ISU students. They are available at the ISU Box Office at 208-282-3595 or isu.edu/tickets.
For more information, contact Stefan Espinosa at espistef@isu.edu or (208) 282-2907.