Idaho State University Public Safety receives reaccreditation by Idaho Chiefs of Police Association
February 8, 2018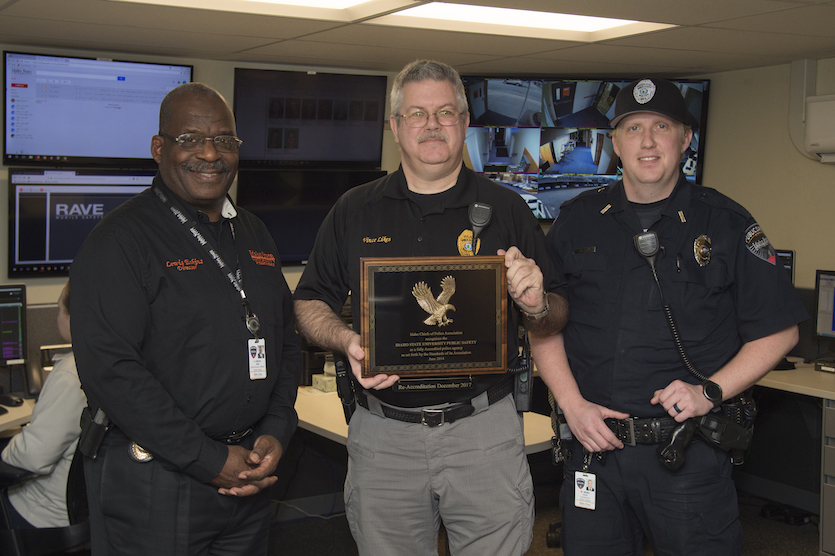 POCATELLO ­– The Idaho State University Department of Public Safety has been reaccredited by the Idaho Chiefs of Police Association.
"This means that Idaho State University wants to make sure its Public Safety Department is at the highest level readiness and preparedness to deal with any threats that can impact this institution," said Lewis Eakins, ISU Public Safety chief security officer.
The ISU Public Safety Department met the more than 100 standards required to be reaccredited.
"This shows we are willing to follow standards," Eakins said. "It shows we want to make sure that our department as a whole meets recognized standards of performance."
ISU was first accredited by the Idaho Chiefs of Police Association in 2014. ISU Public Safety was formally reaccredited in December 2017.
---
Categories: