Idaho State University Martin Luther King Jr. march and program set Jan. 15
January 3, 2018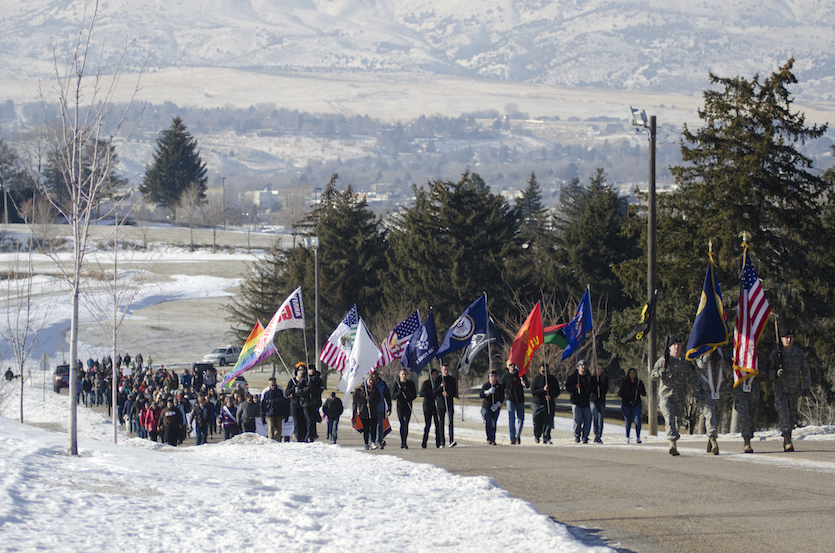 POCATELLO – The annual Idaho State University Martin Luther King Jr. march and program will be held on Jan.15 beginning at 1 p.m. at Holt Arena and ending at the L.E. and Thelma E. Stephens Performing Arts Center.
Marchers are encouraged to meet on the south side of Holt Arena at 12:30 p.m.
The speaking portion of the event will begin at 1:30 p.m. in the Stephens Center Marshall Rotunda. The theme of this year's event is "Only Love Can Do That: The Transformative Power of Love in Pursuit of Social Justice."
The event is sponsored by the ISU Office of Equal Opportunity, Affirmative Action, and Diversity, and the ISU Diversity Resource Center, with support from a variety of ISU and community groups. A bus will be available to provide transportation between Holt Arena and the Stephens Performing Arts Center.
ISU graduate student Tavonte Jackson will deliver the keynote address. The ISU ROTC Color Guard will lead the march and present colors. Refreshments will be provided.