Idaho State University hires AHEC director
June 21, 2018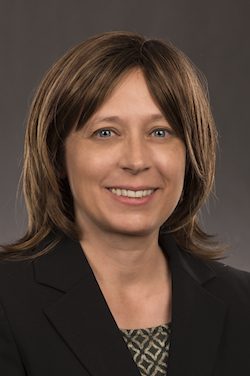 POCATELLO – The Idaho State University Institute of Rural Health in the Kasiska Division of Health Sciences has hired Diana Campanella Schow to head an area health education center or AHEC, created to improve access to primary care in southeast Idaho's underserved and rural communities.
Schow took the helm this spring as center director of the Southeast Idaho Area Health Education Center on the ISU campus. The center, one of three in the state, will serve 24 counties in the region and promote interdisciplinary training for ISU health professions students and continuing education resources for working health practitioners. Its AHEC Scholars Program will provide health professions students with specific opportunities to focus on rural and underserved communities.
Schow holds a doctorate in physical activity and public health from Friedrich-Alexander University in Erlangen-Nuremberg, Germany where she served as a research associate and graduated magna cum laude in 2017. She also holds master's degrees in medical anthropology and health education from ISU, and a bachelor's degree in mass communications/public relations from University of Utah.
Affiliated with ISU since 2002, Schow has served as coordinator of the Hispanic Health Projects, a grants specialist, and an adjunct lecturer in the Department of Anthropology and ISU Honors Program.
---
Categories: