Idaho State University Fulbright Grant winner Caitlin Vitale-Sullivan to study folk music in Sweden
April 20, 2018
Tori Parks, Marketing Career Path Intern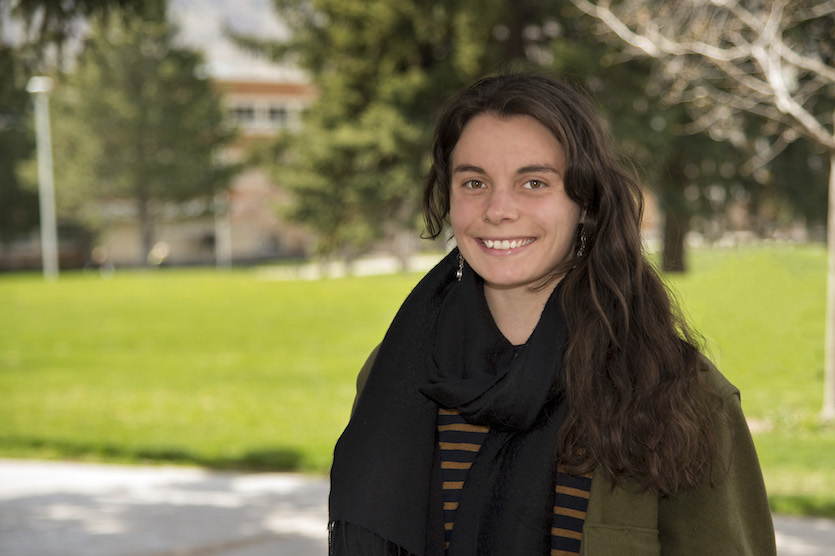 POCATELLO – Growing up, Caitlin Vitale-Sullivan always had an interest in music, as she was classically trained in violin for 12 years. It wasn't until Vitale-Sullivan went to Norway as a Rotary Exchange student that she became interested in the varying types of folk music around the world.
Vitale-Sullivan, who was born and raised in Pocatello, will be graduating from ISU with a degree in biology with an emphasis in ecology and conservation. Though Vitale-Sullivan loves biology, she wanted to take a year to study music. Her desire to study folk music prompted her to apply for the Fulbright Grant, which is a U.S. student program that offers research, study, and teaching opportunities in over 140 countries around the world.
"The Fulbright Program aims to foster global connection between countries," Vitale-Sullivan said. "Global communication and friendship are emphasized, as well as a high education level."
The application process was rigorous and required a unique project that can only be done in a specific country.
"For my project, I will be studying a music called Kulning," Vitale-Sullivan said. "In very broad terms, it is Swedish cow calling music."
Kulning is used to communicate over long distances to other animal tenders. It is also used to call animals in or ward off predators. Each call is specific to different herds.
"This music is really integrated into the landscape," Vitale-Sullivan said.
Vitale-Sullivan will look at what sounds and pitches should be used to carry the sound the furthest distance, to better understand the development of this type of music.
"My project will really look at the interaction between folk music and landscape in Sweden," Vitale-Sullivan said. "I am excited to see how these things are integrated into the folk music there."
Fulbright scholars are required to know the native language of the country they will be living in. Vitale-Sullivan is fluent in Norwegian, which is similar to Swedish.
"I have been studying the language," Vitale-Sullivan said. "I am going to Sweden this summer before the semester starts, so I will pick up more of the language there as well."
Vitale-Sullivan visited Sweden when she was studying in Norway, so she already has a love for the country.
"I really love Sweden," said Vitale-Sullivan. "I really like the focus they have on music and on landscape. I love being outside. I am really excited for this project because it is so cool to be in a community that values the outdoors and music as much as I do."
The entire application process has taken almost a year, but Vitale-Sullivan said that "the process has really been helped along by my professors and advisors. I have had a lot of support." This support has made the process go smoothly. Now, Vitale-Sullivan is ready to make her mark on Sweden.
Vitale-Sullivan will start school in Sweden in September and will be conducting research for two semesters.
After Vitale-Sullivan returns from Sweden, she plans to work for a year, and then apply for a graduate program in agroecology in Norway. She hopes to use the research she gathers in Sweden to help her graduate studies of the interaction of sound with architecture and design.
"I want to be able to have the greatest impact that I can in the communities that need it most," Vitale-Sullivan said.
---
Categories: