Idaho State University Chinese Night 2018 Feb. 19 celebrating the Year of the Dog
January 30, 2018
POCATELLO – The Idaho State University Chinese Students Association will celebrate the Chinese Lunar New Year at ISU Chinese Night 2018 from 6 to 8:30 p.m. Feb. 19, President's Day in the Pond Student Union Ballroom.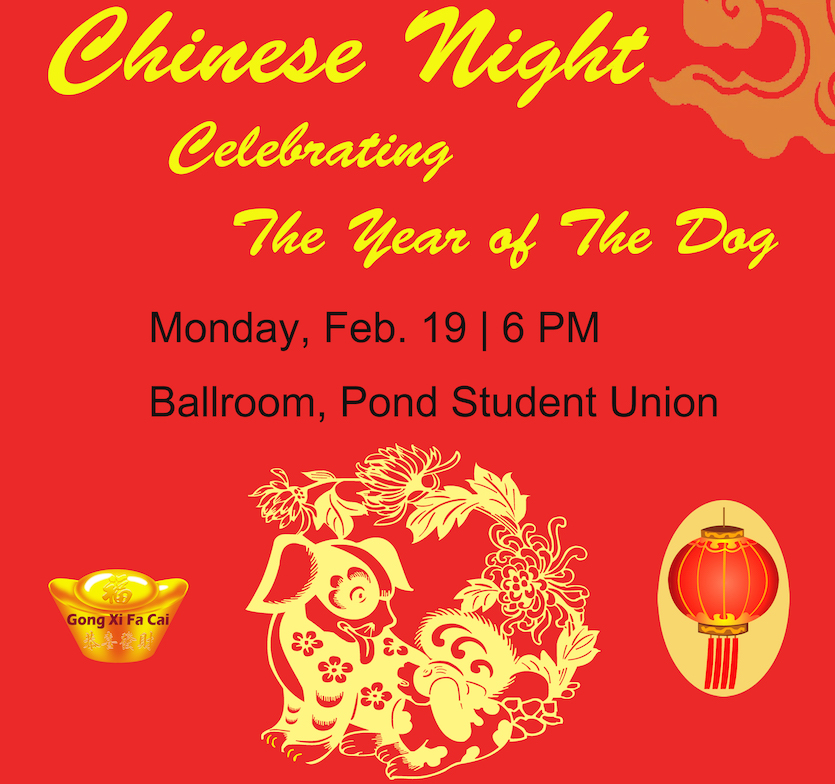 Resumed after a two-year hiatus, the event will feature a dinner of authentic Chinese cuisine and performances including the lion dance, kung-fu shows, Chinese folk dances, traditional Chinese instruments, a raffle and a fashion show.
Beginning on Feb. 12, tickets will be sold at the Pond Student Union and Rendezvous Complex from 11 a.m. to 2 p.m. Prices for tickets purchased are $8 for ISU students, $9 for ISU faculty and staff, $10 for the general public, and $10 at the door. Children of age 5 or under have free admission.
The ISU Chinese Student Association welcomes friends and families to join them for promoting culture exchange and strengthening the diversity of our local community.
For more information, please contact Shiwei Zhang at (208) 240-3741 or zhanshiw@isu.edu, or Wenxiang Zhu at (208) 282-2998 or by email to zhuwenx@isu.edu.