Idaho State University Breaking Boundary Award nominations open for ISU athletes
March 13, 2018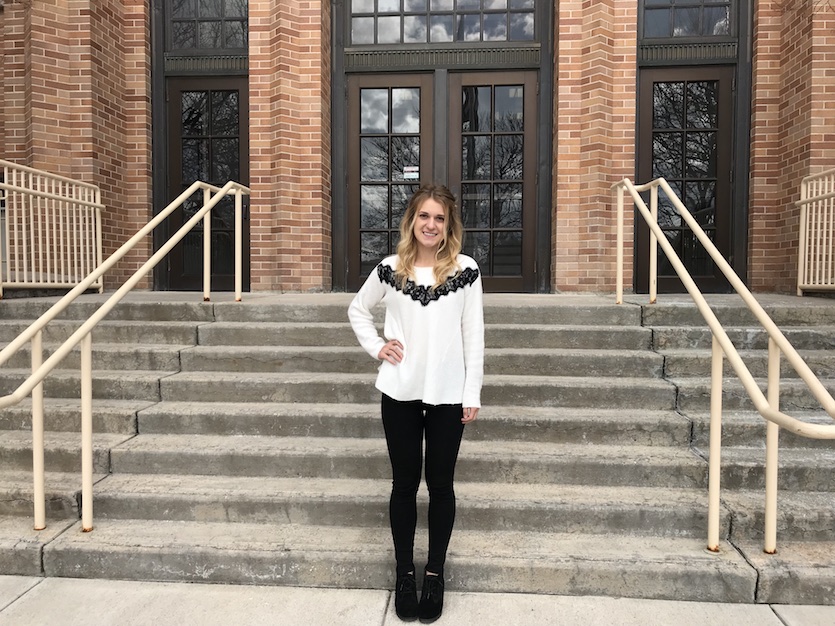 POCATELLO – Idaho State University is seeking nominations for its Breaking Boundary Awards for student athletes that will be awarded at the Bennion Banquet on April 24.
The nomination period is open through April 13.
"The award recognizes the kind of student athlete who aren't only involved in Bengal athletics, but are doing important things in the community, helping Pocatello and ISU be better places," said Henry Evans, associate director of the ISU Office of Equal Opportunity/Affirmative Action and Diversity.
The Breaking Boundary Awards, awarded by the ISU Minority Advisory Board, were created last year. The intent of the award is to recognize an outstanding female and male scholar athletes who are campus and community leaders both in and outside of the classroom. Nominees should have a record of academic achievement, community and campus involvement and of promoting the ideals of diversity and inclusion on campus or in the surrounding community
The ISU female athlete who received the inaugural award last spring, Ashley Sondag, personifies the type of student athlete the Breaking Boundary Awards is designed to honor.
"I was really surprised when I received the award last year and it was exciting," said Sondag, a Casper, Wyoming, native, who competes on the ISU cross country and track teams, running 5,000- and 10,000-meter distances.
A transfer from the University of Wyoming, this is her fourth year at ISU. She has earned an Honors Degree in political science and international studies and is working on her Master of Public Administration degree. She has a 4.0 grade point average.
This semester, when she is not working on her 12 credits of classes and putting in up to 60 to 70 miles of training per week, Sondag works as a ISU Career Path Intern for the City of Chubbuck City Planner's Office. There, she is analyzing data and creating reports related to the new Northgate District Project, a residential, commercial, retail and medical campus development project planned for the Pocatello-Chubbuck area.
At ISU, Sondag is involved in a variety of clubs and activities outside of athletics. She is vice president of the International Affairs Council, which brought the annual Frank Church Symposium to ISU earlier this month, and she is on the Student Athletics Advisory Council. She has also been honored with an Outstanding Student Achievement Award from the College of Arts and Letters and was a MILES Undergraduate Research Intern.
Her service and community involvement include orchestrating several blood drive; fundraising for ISU, local and international groups; organizing a Mother's Day 5k Run to benefit people in need; and many other altruistic ventures.
"We're trying to get the word out on this important award," Evans said. "There are many ISU student athletes who are worthy for this consideration. Any athlete who has stood out that meets the GPA requirement of 3.0 will be considered."
See https://isu.edu/aaction/minority-advisory-board/#form for more info and to submit nominations. The nominations form is at the bottom of the page. More information is also available by emailing mab@isu.edu and nomination forms can be submitted to this email.
---
Categories: