Idaho State University announces 'A Season of Note' series lineup; season tickets go on sale Aug. 3
July 30, 2018
POCATELLO - Idaho State University will host a range of entertainment during the 2018-19 "A Season of Note" series with all performances at the L.E. and Thelma E. Stephens Performing Arts Center's Joseph C. and Cheryl H. Jensen Grand Concert Hall at 7:30 p.m.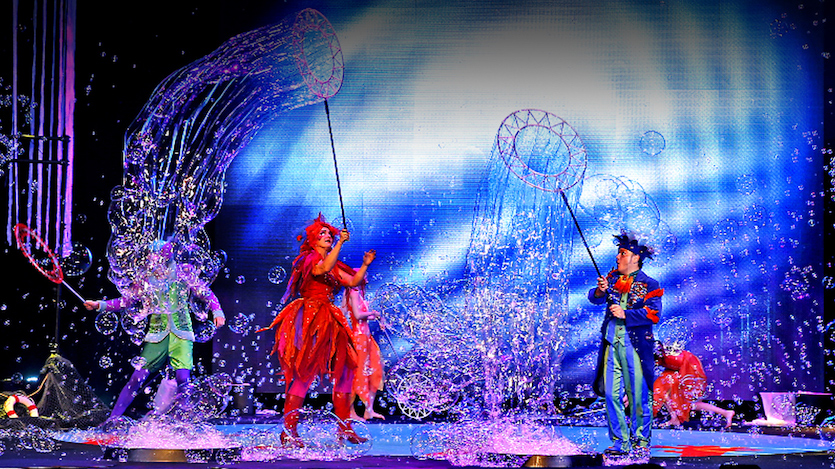 Season tickets go on sale Aug. 3, individual tickets go on sale Aug. 15.
There are three different season packages available. Package A is for the full season, $295 for main seating and $245 for upper level seating. Package B features Three Dog Night, Jim Witter, The Oak Ridge Boys Christmas, A Celtic Celebration and the Irish Rovers, $185 main and $155 upper. Package C features Postmodern Jukebox, The Oak Ridge Boys Christmas, Kurt Bestor Christmas, Williams and Ree and Underwater Bubble Show, $185 main and $140 for upper.
The upcoming shows are:
• Sept. 12, An Evening with Three Dog Night ($55 main seating, $40 upper level)
Legendary music icons, Three Dog Night, had 21 consecutive Top-40 hits, including three No. 11 singles, 11 Top 10s 18 Straight Top 20s, seven million-selling singles and 12 straight RIAA-Certified Gold LPs. In the years 1969 through 1974, no other group achieved more top-10 hits, moved more records or sold more concert tickets than Three Dog Night.
Their top hits include "Mamma Told Me (Not to Come)," "Joy to the World," "Black and White," "Shambala," "Easy to be Hard," "An Old-Fashioned Love Song" and "One." "Joy to the World" became the band's biggest hit in 1971, spending six weeks on top of the pop charts. Now, marking nearly 50 years on the road, Three Dog Night continues to grow its fan base. Since 1986, the band has performed more than 2,200 shows including two Super Bowls.
More information is available at www.threedognight.com.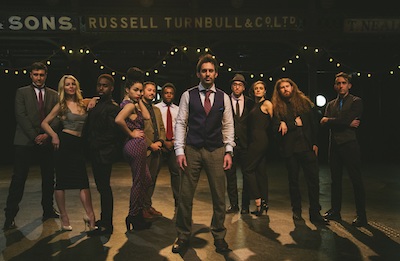 • Oct. 6 – Postmodern Jukebox – ($38 main seating, $32 upper level)
The only drawback to a Postmodern Jukebox concert is that, like all good things, it must come to an end. Not to worry, though – Postmodern Jukebox has become a traveling band of throwback minstrels, so by the time your high has worn off from one show it'll be time to start getting excited for their next visit.
And as any Postmodern Jukebox fan can tell you, the experience is never the same twice, with new songs, new sounds and new members added to the ever-growing family each time around. Sure, this group originally blew up online, with new videos added weekly that keep finding creative new ways to put creator Scott Bradlee's trademark vintage twist on modern pop hits.
But it's onstage that the project has really come to shine, playing hundreds of shows to sold-out houses across the globe, from intimate standing-room gigs to large-scale, theatrical extravaganzas. But don't take our word for it.
After one recent show, MusicInsight.com raved, "Go see Postmodern Jukebox. Stop whatever you're doing, right now, and go see them."
For more information visit www.postmodernjukebox.com.
• Nov. 17, Jim Witter's Fire and Rain Musical Journey – The music of James Taylor and Carole King featuring special guest Giselle Sanderson ($26 main seating, $22 upper level)
Jim Witter has been entertaining crowds for more than 30 years. Whether it is his original music, the music of Billy Joel and Elton John, or any of the other many artists he
pays tribute to, Witter's versatility as an artist has allowed him the opportunity to reach out and share his music with audiences of all ages across Canada, the United States, the United Kingdom, Dubai and the Netherlands. Witter and his amazing band use the Carole King /James Taylor hits to create musical magic. You DO have a friend – many friends – and we are all in this emotional journey back in time together. Just sit back, let go and enjoy the ride.
For more information visit www.jimwitter.com.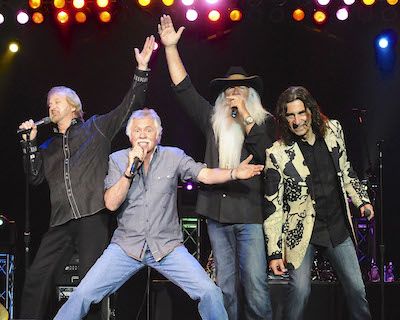 • Dec. 12, The Oak Ridge Boys' Shine the Light on Christmas Tour - ($55 main seating, $49 upper level)
Every year, a man with a white beard goes city to city giving the gift of Christmas joy, and his name is… William Lee Golden (were you expecting someone else?). For 29 years, Country Music Hall of Fame members The Oak Ridge Boys have been a part of their fans' holiday seasons with their annual Christmas tour.
A mixture of traditional and contemporary songs—including religious, romantic and fun holiday tunes—makes up the set list, which includes songs from the Oaks' six bestselling
Christmas CDs. A highlight of the evening is the much loved 'rocking chair' segment where each BOY rocks by the fireplace and shares personal thoughts about Christmas.
Oaks' lead singer, Duane Allen, says, "Christmas is my favorite time of year. I love the positive things about the season…. the joy, happiness, giving, sharing, time with family, and gifts. The beautiful lights and decorations. Christmas music. Special food. And most of all the true meaning, which, of course, is celebrating the birth of our Lord and Savior, Jesus Christ."
For more information visit www.oakridgeboys.com.
• Dec. 18 – Kurt Bestor Christmas ($38 main seating, $32 upper level)
Nobody does Christmas better. From the magical, starry stage to the featured musicians, from invited guests and Bestor's own playing, conducting and emceeing the show, to the arrangements that add such texture and layers to Christmas songs, there is nothing like a Kurt Bestor Christmas. Bestor has been performing sold-out Christmas shows for more than 30
years, as he is best known for his innovative interpretation of season carols found in his popular five-CD boxed set "The Complete Kurt Bestor Christmas."
For more information, visit www.kurtbestor.com.
Jan. 26, 2019 – A Celtic Celebration featuring pianist Marvin Goldstein with special guest Vanessa Joy – ($38 main seating, $32 upper level)
Over 50 years, Marvin Goldstein has been an acclaimed pianist and well-sought out performer. At 18, he was awarded a music scholarship to Tel Aviv University School of Music in Israel. He completed his bachelor and master of music degrees at Florida
State University. Goldstein has recorded nearly 50 albums. He also has arranged 15 piano solo arrangement books including many sacred hymns. Goldstein is listed in the Who's Who in Music in Europe at Cambridge, England. During the program titled "Celtic Celebration," Goldstein and featured soprano Vanessa Joy will perform vocal favorites such as "Danny Boy," "Amazing Grace" and Celtic orchestra audience favorites such as "Celtic Dance," "Irish Sweet" by Leroy Anderson and "The Fair Day" by Hamilton Harty.
For more information visit www.marvingoldstein.com.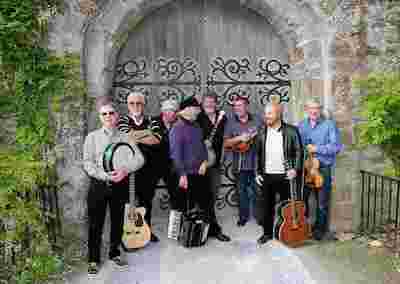 • Feb. 23, 2019 – The Irish Rovers - ($26 main seating, $22 upper level)
Back by popular demand, these international ambassadors of Irish music have maintained their timeless ability to deliver a rollicking, raising performance of good cheer
– one that will soon have you singing and clapping along. Their songs have become anthems of revelry and joy among generation after generation. The days of long tour hours are coming to an end for these Irish lads as they are now completing one last tour. After that, they will
rove only for special events, festivals, and longer stays.
Band members hail from Ireland and one from Scotland. They have produced more than 40 albums in North America with many more internationally with the band's
2014 album "50 Years" being touted as "The Greatest of their Greatest Hits."
For more information visit https://theirishroversmusic.com/.
March 9, 2019 – Williams and Ree – ($26 main seating, $22 upper level)
Williams and Ree, also known as The Indian and the White Guy, are a music and comedy team out of the Dakotas. Bruce Williams and Terry Ree have decades of knocked-out shows under their belts and their belts reflect that. The message they bring is one of love and harmony, with an underlying note of deceit and debauchery. Their overall theme is "We Are All the Same." But, really, they are totally different than whoever is reading this.
For more information visit www.williamsandree.com.
March 26, 2019 – "B – Underwater Bubble Show" – ($26 main seating, $22 upper level)
or… "The Unexpected Journey of Mr. B in the Colorful Underwater World of Bubblelandia"
This is a story about our lives. We all know life can be gray or colorful … don't worry … this time it is going to be very colorful! Mr. B finds himself transported as if by magic to a special, colorful, happy place called Bubblelandia, a place to linger, to dream, to listen, to watch, to savor, and to marvel but, above all, a place to dream.
The "inhabitants" of Bubblelandia – seahorses, dragon fish, starfish, mermaids, clown fish and others – will carry Mr. B along his imaginary journey in this beautiful underwater
world where fantasy becomes reality and you are invited to follow him.
With some references and quotes from classics such as "Pinocchio", "The Little Mermaid", "Beauty and the Beast", and "Peter Pan", "B" is considered a modern fairy tale in which we can all find ourselves, without age limits.
" 'B' is a visual, musical, emotional and lavish show that transports people in an imaginary underwater world with a real feeling of being submersed in the ocean deep."
For more information visit www.underwaterbubbleshow.com.
For more information on the 2018-19 Season of Note, contact the Stephens Performing Arts Box Office at (208) 282-3595 or visit isu.edu/stephens. Ticket information and purchase is available at www.idahostatetickets.com or by calling the Box Office.