Idaho State University alum Steve Hernandez inducted in CyberCorps: Scholarship for Service Hall of Fame inaugural class
January 19, 2018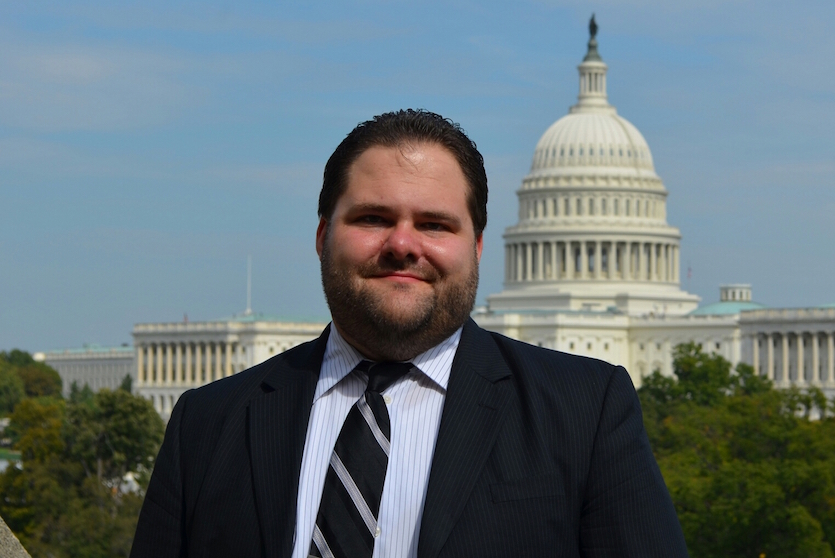 POCATELLO ­– The National Science Foundation's CyberCorps: Scholarship for Service (SFS) program announced that Idaho State University alum Steven Hernandez is one of three of the program's inaugural class of Hall of Fame recipients, who are being recognized for making outstanding contributions to cybersecurity.
The Hall of Fame received nominations from more than 60 universities. In addition to Hernandez, the other inaugural Hall of Fame recipients were Josiah Dykstra, an alum of Iowa State University, and Mischel Kwon, and alumna of Marymount University and George Washington University. The announcement was made during the annual CyberCorps: Scholarship for Service Job Fair in the Washington, D.C. area.
"Selecting the members of the inaugural class was very difficult, since we received nominations for many outstanding SFS alumni," said Victor Piotrowski, CyberCorps: SFS lead program director in NSF's Education and Human Resources Directorate. "The quality of nominees shows how the SFS program contributes to improving the posture of cybersecurity in the government."
Hernandez has held information assurance positions at the U.S. Department of Education, the U.S. Department of Agriculture and an NSA National Security Administration Center of Academic Excellence Research Institute in Idaho. In 2010, he joined the Department of Health of Human Services, where he has served as chief information security officer for the Office of Inspector General.
In 2016, the Department of Education hired Hernandez as chief information security officer. In this role, he maintains the department's integrity and privacy, and coordinates and integrates all aspects of its cybersecurity, telecommunications and information security programs.
Hernandez graduated from the SFS program at Idaho State University with a Master of Business Administration in information assurance/computer information systems in 2007, and a bachelor's degree in computer information systems and an associate degree in electronic systems from the same institution.
---
Categories: