Idaho State-Civic Symphony Feb. 9 features annual Valentine's Day preconcert dinner; dinner tickets need to be purchased by Feb. 2
January 30, 2018
POCATELLO – The Idaho State-Civic Symphony will celebrate Valentine's Day on Friday, Feb. 9, by offering a preconcert dinner at 5:30 p.m. before the Symphony's performance at 7 p.m. at the L.E. and Thelma E. Stephens Performing Arts Center.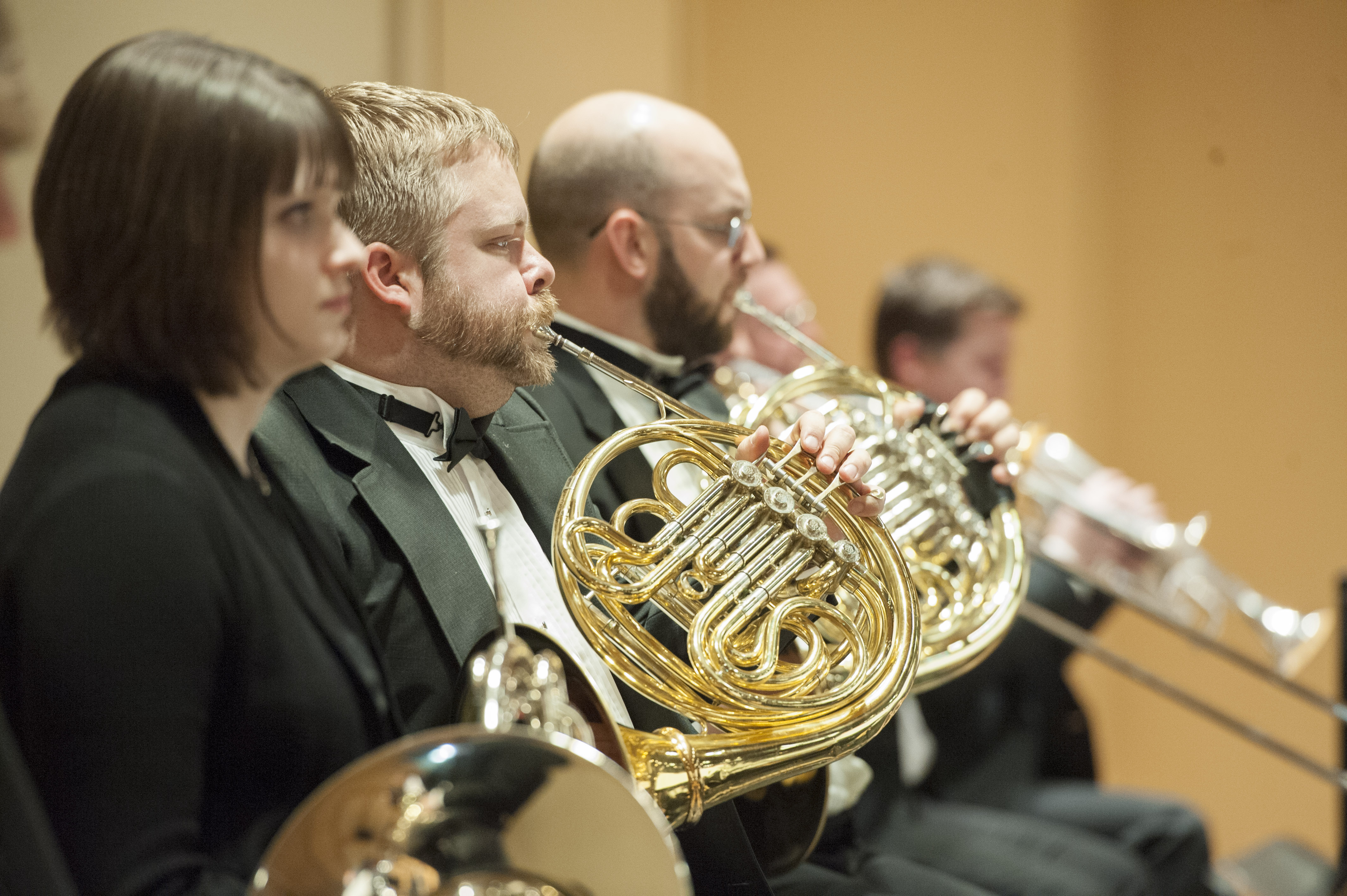 Dinner tickets are $45 and must be purchased by Feb. 2. The evening will begin at 5:30 p.m. in the Bennion Promenade with a no-host bar, followed by dinner at 6 p.m. The menu features a choice of ricotta and herb-stuffed chicken breast over marinara sauce, petite beef fillet garnished with caramelized mushrooms, or Boursin cheese and shrimp-stuffed salmon.
The dinner will be accompanied by a raffle and live auction. The raffle includes gift certificates to local restaurants, a flower arranging class with L. D. Wolfley, a getaway to northern Idaho and symphony season tickets for next year, among many others. Raffle tickets are $1 each and may be purchased before the 7 p.m. concert and during intermission.
A limited-ticket item, valued at $1,895 and donated by Molinelli's Jewelers, features a sterling silver onyx and diamond earring and pendant set, and an onyx gem diamond ring. Tickets are $20 each and only 100 tickets will be sold. Drawings for all raffle baskets will take place at the concert after intermission; winners need not be present.
After dinner, guests will gather in the Joseph C. and Cheryl H. Jensen Grand Concert Hall for a program with the Symphony performing music from Mozart, Wagner, Khachaturian and Rachmaninoff. The concert features guest artist, Natalia Lauk, playing Rachmaninoff's Concerto No. 2 for Piano and Orchestra, Op. 18.
Tickets to the dinner and the concert are sold separately. Dinner tickets are not available at the door, and reservations and payments must be received by Feb. 2. Tables will be grouped, so if you plan to celebrate with friends, note the names in your party at the time of reservation. To make a reservation, please call Stephanie Moore at (208) 301-8877 or go to www.thesymphony.us.
For those who wish to attend the concert only, patrons who arrive early can participate in the live auction and raffle. Please contact the ISU Performing Arts Box Office at (208) 282-3595 for tickets. Concert tickets are priced between $12 and $36.