Idaho Museum of Natural History fundraising for science camps during Idaho Gives
April 27, 2018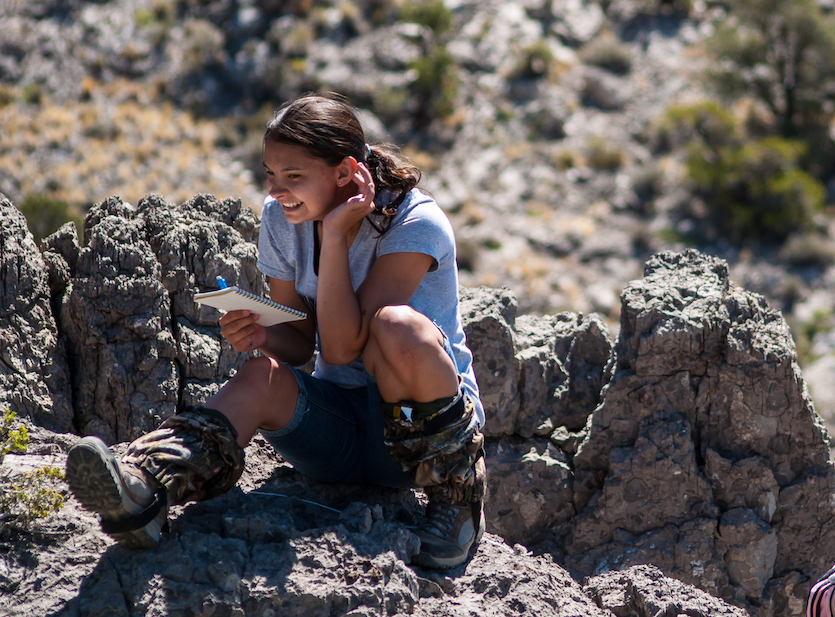 POCATELLO – The Idaho Museum of Natural History on Idaho State University Pocatello campus has a full line-up of "Building Young Scientists" camps and activities this summer for K-12-grade students and will host an Idaho Gives 24-hour fundraising event on May 3 to help fund these programs.
Building Young Scientists is a new educational initiative of the IMNH to foster curiosity in the sciences in young students. To fund "Building Young Scientists," the museum has partnered with Idaho Gives. Idaho Gives, occurring on May 3, is a 24-hour online fundraising event established to celebrate the commitment of local nonprofits to make Idaho better place to live, work, play and serve. This year, Idaho Gives unites donors and the IMNH in a fun and engaging initiative to support museum summer camp program. To make a donation, visit IdahoGives.org, choose a charity, and donate.
A variety of camps are planned this summer.
For grades 9-12, this summer's Dino Camp will focus on Oryctodromeus, a small, burrow-dwelling dinosaur. The camp includes three different week-long Dino Camps and one week-long field study experience. Students will sculpt the bones, pose the bones digitally and assemble the bones for mounting, creating a model Oryctodromeus for a community exhibit. A discovery camp will take students into the field where Oryctodromeus fossils have recently been found in Southeast Idaho.
For grades 6-8, the excitement begins with Coding Camp/ZeroRobotics and ZeroRobotics Team.
For grades 3-6, A Trip to Mars Camp will find students planning a trip to Mars while learning about forces, rocket design, 3D design and working in an extreme environment.
For grades K-3, Building Young Scientist programs will offer day camps and half-day camps on various topics including insects, solar system, moon, wildflowers and more.
To register for the summer camps visit imnh.isu.edu.
The IMNH has been serving Idaho since 1934. To learn more about the museum visit imnh.isu.edu.
---
Categories: