Five Idaho State University faculty members to receive 2018 Outstanding Service Awards
March 29, 2018

POCATELLO – Five Idaho State University faculty members have been chosen to receive 2018 Outstanding Service Awards. They will be honored at a reception held on April 10 and one will be chosen for the 2018 Distinguished Service Award and will be recognized at Pocatello commencement on May 5.
The faculty members receiving these awards are Glenda Carr, clinical assistant professor College of Pharmacy; Amy Hardy, clinical associate professor and program director, Department of Communications Sciences and Disorders, ISU-Meridian Center/Clinic; Sharlene Jolley, lecturer, Department of Chemistry; Ernest Keeley, professor, Department of Biological Sciences; and Donna Lybecker, professor, Department of Political Science.
"We are proud of the many public service activities that Idaho State University faculty perform for the University and the communities they live in on top of their other duties as teachers, researchers and creators of new knowledge," said Laura Woodworth-Ney, executive vice president and provost for academic affairs. "The recipients of the 2018 Outstanding Service Awards represent the best in public service at ISU and it is an honor to help recognize them."
Biographies of honorees appear below.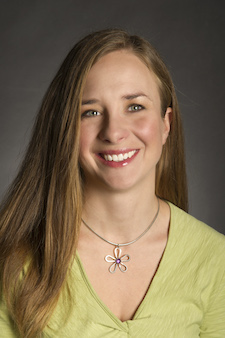 Glenda Carr ­­– Carr joined the Idaho State University College of Pharmacy in 2002. Her service commitment comes from three separate areas. Carr provides patient care at a federally qualified community health center in the Treasure Valley.
She mentors and supervises the ISU American Pharmacists Association-Academy of Student Pharmacists chapter.
In addition, she is the director for the Community Health Screening project in Ada County, which helps connect individuals in the community with limited access to health care to medical, dental, and mental health facilities utilizing an efficient interprofessional team of students to complete the screening services.
This screening process has served over 1000 people in the community.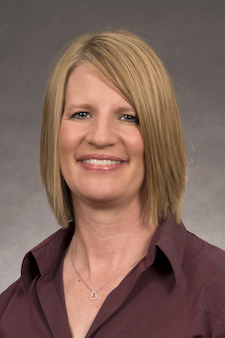 Amy Hardy – Hardy is a clinical associate professor at in the Department of Communication Sciences and Disorders.
She provides supervision to graduate students and implements clinical treatment programs for pediatric and adult clients.
She has served as the president of the Idaho Speech, Language, Hearing Association, and she developed the Infant Feeding and Swallowing Clinic at the ISU Meridian Health Science Center
She has 20 years of experience in pediatric and adult communication disorders and dysphagia. She has completed her sixth year at Idaho State University as a professor, clinician, advisor and online clinic coordinator.
She strives for evidence-based practices and the implementation of collaborative efforts in enhancing interdisciplinary treatment.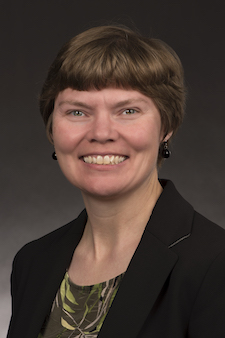 Sharlene Jolley – Jolley has been teaching general and organic chemistry, almost exclusively on the Idaho Falls campus, since 2000. She has a long record of commitment to scientific education not only at Idaho State University but also in the community.
She actively encourages her collegiate students to pass what they have learned on to younger generations and has created, organized and hosted a science expo for local students called the Science Spectacular-the Jolley Way, starting in 2016. It was started in 2016 on the Idaho State University-Idaho Falls extension campus and includes 600 to 700 fourth- and fifth-grade students from schools in the Idaho Falls area. In includes hands-on booths in chemistry, biology, geology, physics, robotics, engineering, technology and math. The event is a learning experience for both the K-12 students who attend and to the ISU students who explain the fundamental concepts behind the experiments to expo participants.
She also regularly volunteers to teach science in K-5 classrooms and at community events.
Her chemistry "magic show" has been seen by thousands of students across Southeast Idaho over the past 20 years. She believes that the spark of interest has to be ignited at a young age so that the commitment to continue into the challenging science, technology, math and engineering (STEM) fields is strong.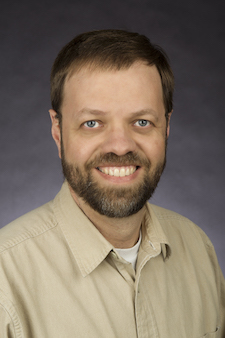 Ernest Keeley – Keeley is a professor of biology and has been a member of the Department of Biological Sciences at ISU since 1999. During his tenure at ISU, he has served on numerous departmental, college and university-level committees.
In 2011, he was appointed as a member of College of Science and Engineering Executive Committee and over a three-year period helped revise many of the administrative policies for the newly formed college.
Keeley's research program focuses primarily on understanding factors that influence the ecology and conservation of native fish populations and as such, he has had the opportunity to work with and advise many of Idaho's fisheries management agencies, including Idaho Department of Fish and Game, U.S. Fish and Wildlife Service, U.S. Bureau of Land Management, U.S. Forest Service and the Shoshone-Bannock Tribes.
Keeley is an active member of the American Fisheries Society, and in 2008 he was elected to the Executive Committee for the Idaho Chapter of the American Fisheries Society (ICAFS) serving as Vice-President, President, and Past-President of the Chapter.
He is a former associate editor for the North American Journal of Fisheries Management and a faculty advisor for the Portneuf Student Unit of the Idaho Chapter of the American Fisheries Society, located on the Pocatello campus.
His enthusiasm for protecting Idaho's unique fish fauna is reflected in many of the workshops, seminars and underwater photographs he has presented to public schools, conservation organizations and scientific societies.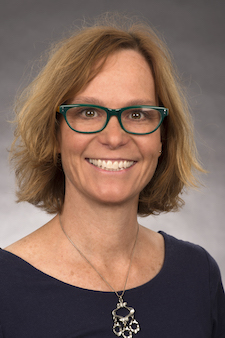 Donna Lybecker ­– Lybecker is a professor of political science and chair of the Department of Political Science in the College of Arts and Letters. She joined the faculty at ISU in 2007.
Lybecker's research and teaching cover the areas of environmental politics and international relations, with emphasis on water policy, political narrative and border studies.
Using her background in environmental politics, Lybecker is a member of the U.S. Environmental Protection Agency's National Advisory Committee, serves on the Board of Directors for the Sagebrush Steppe Land Trust and was a member of the City of Pocatello's Portneuf River Vision Study Working Group.
In addition, Lybecker regularly teaches courses for New Knowledge Adventures, chairs the Selection Committee for The Bert & Phyllis Lamb Prize in Political Science, serves as an associate editor for the Social Science Journal and the International Journal for Sustainable Society, and works with many committees on the ISU campus. With her work, Lybecker aims to strengthen communities, improve decision-maker and public understanding of human-environmental connections and contribute to better-informed political conservations.
---
Categories: