Five Idaho State University faculty members honored as 2018 Outstanding Master Teachers
March 29, 2018

POCATELLO – Five Idaho State University faculty members have been chosen to receive 2018 Outstanding Master Teacher Awards. They will be honored at a reception April 10 and one will be selected for the ISU Distinguished Teacher Award and will be recognized at commencement on May 5.
The faculty members receiving these awards are Andrew Holland, associate professor, Department of Chemistry; Dawn Konicek, assistant clinical professor, Department of Accounting; Jason Pilarski, assistant professor for Department of Biological Sciences and Department of Dental Education Program; Michael Stubbs, associate lecturer, Department of English and Philosophy; and Xiaomeng "Mona" Xu, assistant professor, Department of Psychology.
"Teaching is the cornerstone of the institution," said Laura Woodworth-Ney, executive vice president and provost for academic affairs, "and we are very fortunate that these master teachers work in ISU classrooms, labs, and throughout the University community."
Biographies of honorees are listed below.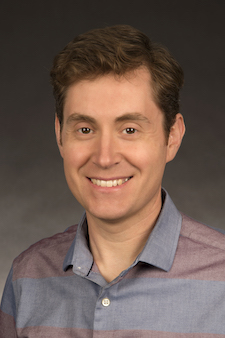 Andrew Holland – Holland has taught in ISU's chemistry department since 2004, instructing more than a dozen different courses across all levels of the inorganic and organic chemistry curricula.
In addition to his work in the classroom he coordinates a department-wide summer research program for disadvantaged high school students, helps shape the general education program on both university and statewide committees, and contributed to the acquisition and administration of an National Science Foundation scholarship program for future chemists at ISU. He has personally supervised more than 60 high school, undergraduate, and graduate students studying transition metal compounds in his research lab.
Even at the freshman and sophomore level, Holland's lecture courses emphasize patient, critical, problem solving both as a target skill and as a means by which to deepen students' understanding of chemical concepts. This approach is supported by a program of in-class collaboration among students, long office hours and even longer tests. His lab sections aim to provide safe opportunities for students to indulge their own curiosity and ingenuity in addition to following directions.
All of Holland's classes are founded on his conviction that given a structured, supportive framework for learning, ISU's students will far exceed their own academic expectations if they are encouraged to do so.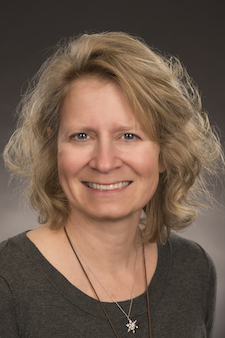 Dawn Konicek – Konicek is an associate clinical professor for the College of Business. She teaches both undergraduate and graduate courses in both the Master of Accounting and Master of Taxation Programs. She is a graduate of University of Whitewater, Wisconsin, where she received a Bachelor of Arts degree in accounting and a Master of Business Administration degree management. Konicek graduated cum-laude and upon graduation immediately took a position with Ernst & Young, a large international accounting firm.
While at Ernst & Young she completed the Certified Public Accountant exam and earned the CPA credentials. Konicek's experience with public accounting has been extensive ranging from Fortune 500 companies to not-for-profits entities.
As a tax consultant, she has experience in just about all tax topics. Konicek has managed the not-for-profit tax practice for a large firm in Madison, Wisconsin and managed approximately 350 corporate clients.
After approximately 14 years of public accounting, Konicek decided to teach, first at a community college in Janesville, Wisconsin, then she took her first four-year university job with Idaho State University.
Konicek has been with ISU for six years and serves many other roles on campus. She is currently the Volunteer Income Tax Assistance site coordinator, the Beta Alpha Psi advisor, advisor to the International Collegiate Business Strategy Competition and a MAcc/MTax advisor. She also serves as the treasurer for the Sage Brush Land Trust.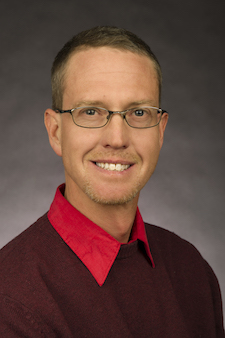 Jason Pilarski – He is an associate professor with dual appointments in the Departments of Biological Sciences and Dental Sciences. Every fall semester, he teaches Head and Neck Anatomy, with a specialized cadaveric laboratory, and Embryology and Oral Histology, also with a laboratory section. Moreover, related to his duties as faculty in the Idaho Dental Education Program (IDEP), he maintains an adjunct appointment at Creighton University.
Pilarksi received a Bachelor of Science degree in biology in 1993 and a Master of Science degree in exercise physiology in 2000 from Indiana University. From there, he enrolled at Northern Arizona University, where he received a Ph.D. in biology in 2006 with an emphasis toward animal physiology.
In addition to classroom teaching, he is active in training students in his research laboratory. Students trained in his laboratory are encouraged to ask thoughtful questions, generate hypotheses, collect data and present their findings at regional, national and international scientific conferences. Trainees from his laboratory have received numerous awards in this context, including accolades from the Idea Network for Biomedical Research Experience (INBRE), the American Physiological Society (APS), and the Department of Biological Sciences at ISU (outstanding undergraduate student award).
Due to these successes, he acquired and now maintains a National Institute of Health (NIH) funded award from the National Institute of Neurological Disorders and Stroke, whose mission is to educate undergraduate and graduate students in research laboratory settings.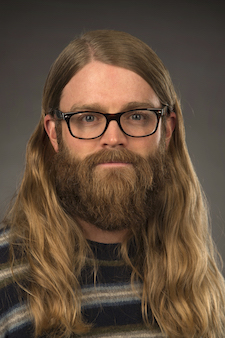 Michael Stubbs – Stubbs has a long-lasting interest in pedagogy. As a teenager, he taught swimming lessons to children. From 2000-2003 he taught Spanish to missionaries, and throughout his undergraduate and graduate college careers he worked as a writing tutor at three different universities. It was in this setting that he developed a love for working one-on-one with writers trying to solve the problem of communicating difficult ideas.
Prior to teaching English full-time at ISU, Michael taught classes as a graduate teaching assistant in Alaska from 2003-2005. He taught freshman composition and a course in writing for the social and natural sciences.
As a doctoral fellow at Idaho State University in 2006 and 2007, he continued his exploration of pedagogy. His teaching internships at ISU examined different methods of teaching composition and environmental literature.
Stubbs has been teaching full-time at Idaho State University since 2010 when he was hired as an assistant lecturer by the Department of English and Philosophy.
He is now an associate lecturer and teaches both composition and literature every semester. His writing courses range from first-year composition and developmental writing workshops to courses in critical reading and writing. His literature courses are generally introductory; however, he also
teaches surveys in world literature and in American literature. His research and interest in nature and environment influences both his reading and writing courses.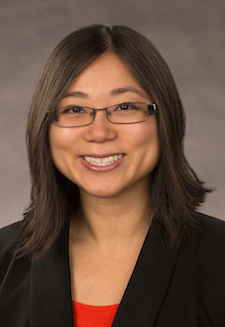 Xiaomeng "Mona" Xu ­­– Xu received her Bachelor of Arts degree in psychology with honors from New York University, and had minors in gender and sexuality studies and English and American Literature. She earned her master's degree in psychology and Ph.D. in social health psychology from Stony Brook University and completed a postdoctoral research fellowship sponsored by the National Institutes of Health at The Warren Alpert Medical School of Brown University and The Miriam Hospital.
Xu teaches both in-seat and online courses and both undergraduate and graduate students. Her courses include social psychology, human sexuality, close relationships, social neuroscience, professional development and writing, and teaching of psychology.
She regularly attends teaching conferences to learn about empirically-based best practices and engages in pedagogy training from courses through Quality Matters and the ISU Instructional Technology Resource Center for eISU's Quality+ Online Teaching Certification Program.
Xu's teaching aims are for students to gain appreciation for the research process and psychology as a science, to hone fundamental skills such as critical thinking, and to increase their psychological knowledge so they are better able to understand themselves and others.
In addition to coursework, Xu advises psychology majors and minors and ISU's chapter of Psi Chi, the International Honors Society in Psychology. Xu's research focuses on cardiovascular and behavioral health, close relationships, neuroimaging and pedagogy. She includes students in all aspects of her research and mentors both graduate and undergraduate students.
---
Categories: