Farewell Reception for Idaho State University President Arthur Vailas set May 2
April 26, 2018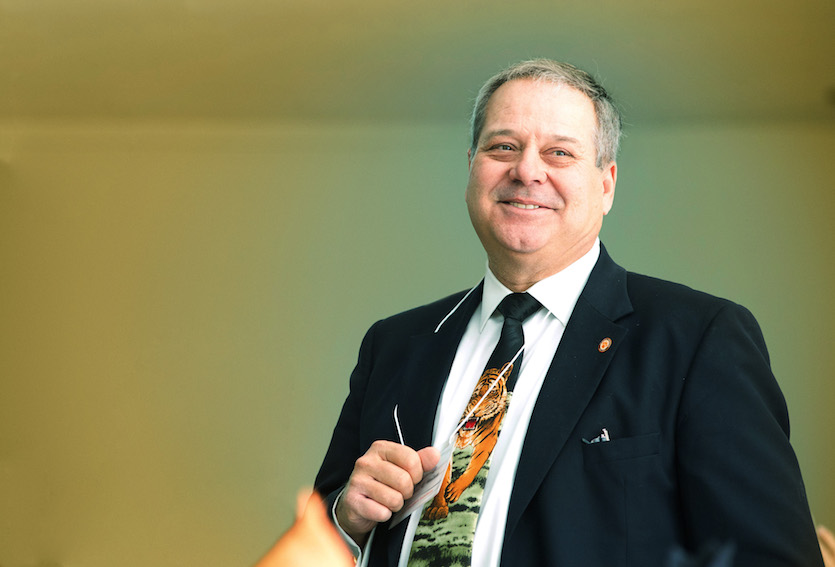 POCATELLO – A Farewell Reception for Idaho State University President Arthur C. Vailas will be held from 4:30 to 6:30 p.m. May 2, with remarks at 5:30 p.m., at the L.E. and Thelma E. Stephens Performing Arts Center.
"Please join the Idaho State Bengal family at this open house reception to honor and bid farewell to President Arthur Vailas and first lady Laura Vailas, and celebrate his presidency's accomplishments," said Stuart Summers, ISU associate vice president of marketing and communications.
Vailas, an accomplished academic administrator and biomedical researcher, is ISU's 12th president, who began his presidency at ISU in 2006. He has placed ISU on a trajectory for financial stability and growth, establishing a solid financial plan for the University, ensuring long-term sustainability. ISU has substantially increased its financial reserves, while still investing in current and future needs.
Under his leadership, ISU has continued to be a leader in research and innovation. ISU receives more than $25 million annually in research funding. The University has multiple research centers across Idaho, including the Center for Advanced Energy Studies, the Family Medicine Clinical Research Center, Idaho Accelerator Center and the Institute of Rural Health.
To assist students with both educational and career opportunities, Vailas created the Career Path Internship program in 2013, which allows students to gain paid work experience in their future career fields. The growing program now serves more than 890 students annually. The University operates the Veteran Student Service Center and has been recognized as a military-friendly school consistently since 2008.
In recent years ISU's campuses have seen incredible growth, including the construction of the Treasure Valley Anatomy and Physiology Laboratories, including state-of- the-art Bioskills and Cadaver Laboratories, and the creation of William M. and Karin A. Eames Advanced Technical Education and Innovations Complex. Athletic facility upgrades have included Reed Gym, Miller Ranch Stadium and the ICCU Practice Field.
Vailas will turn over the reign of the ISU Office of the President in mid-June, when Kevin Satterlee begins his tenure as ISU's 13th president.
---
Categories: