Eleven Idaho State University alumni honored with 2018 Professional Achievement Awards
April 17, 2018

POCATELLO – Eleven Idaho State University alumni will be honored with ISU 2018 Professional Achievement Awards at ISU Commencement exercises on Saturday, May 5, in Holt Arena.
Professional Achievement Award recipients are alumni who have made important contributions to their careers or profession, to the social, political or economic well-being of the world around them and have shown continued community and civic involvement in addition to their association with and contributions to ISU. Individuals selected for these prestigious awards have been out of school at least 10 years and have excelled in their chosen field, attaining significant success and accomplishments.
Professional Achievement Award recipients for 2018 are: William Olson, Boise, College of Arts and Letters ­– Fine Arts and Humanities; Janice Jean, Pocatello, College of Arts and Letters – Social and Behavioral Sciences; Patrick Woodward, Columbus, Ohio, College of Science and Engineering – Natural and Physical Sciences; Jeff Andrews, Inkom, College of Science and Engineering – Engineering; Kevin Miller, Pocatello, College of Technology; Edward Snell, Pocatello, College of Pharmacy; Ron Watters, Pocatello, College of Education; Michael McGrane, Eagle, School of Nursing; Casey Dye, Rexburg, Kasiska Division of Health Sciences; Brent Phillips, Rapid City, South Dakota, College of Business; and David Gates, Pocatello, Graduate School.
Biographies of the winners follow.
• William Olson, Boise, College of Arts and Letters ­– Fine Arts and Humanities – Olson was born and raised in Idaho and began his college education at ISU where he served as Associated Students of ISU president and earned a journalism degree from ISU in 1956. He earned his law degree from Washington University School of Law in St. Louis in 1959.
Following college, Olson was employed by the U.S. District Court for the District of Idaho in Boise for two years, and then began his illustrious career as a top-tier litigator in Pocatello in June 1962. During his career, he was admitted to all of the Idaho Courts, to the U.S. Court for the Ninth Circuit Court of Appeals and to the U.S. Court for the 10th Circuit Court of Appeals.
During Olson's career he represented countless Idaho residents, and tried numerous jury trials defending Idahoans. He served as the president of the Sixth District Bar from 1969 to 1970, he was a member of the Bar Examination Committee for the Idaho State Bar from 1969 to 1973 and served as a member of the Character and Fitness Committee for the Idaho State Bar. He was a state representative for the Civil Justice Reform Act for the Federal Courts. Olson received the Distinguished Lawyer Award from the Idaho State Bar in 2008.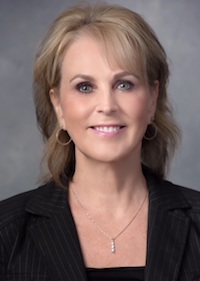 • Janice Jean, Pocatello, College of Arts and Letters – Social and Behavioral Sciences – Jean earned a Bachelor of Arts degree in psychology from ISU in 1998. A nontraditional student, she went enrolled in ISU fulltime in her 40s after raising her family. After graduating from ISU, she successfully completed graduate degree program in occupational therapy from Pacific University in Forest Grove, Oregon.
She began her professional career in Pocatello experiencing several facets of the occupational therapy field, working home health, outpatient and inpatient therapy at Portneuf Medical Center and working at the local Veterans Administration Hospital. She then joined the Center for Orthopedic Rehabilitation in Pocatello, where she found the field she loved - hand and upper extremity therapy. In 2009, he started her own business, Hand and Upper Extremity Center (Handx), which provides service locally and as a regional client base that extends from the Magic Valley to Idaho Falls.
Jean later began working for the Idaho Hand Institute. In 2013 she earned the Certificate of Advanced Practice in Hand and Upper Quarter Rehabilitation from Drexel University in Philadelphia and passed the Certified Hand Therapy national exam in 2014. She has successfully mentored a number of occupational therapy and occupational therapy assistant candidates, including two who currently work for her.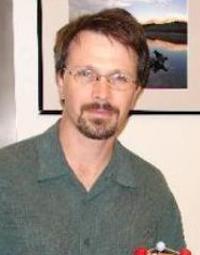 • Patrick Woodward, Columbus, Ohio, College of Science and Engineering – Natural and Physical Sciences – Woodward earned Bachelor of Science degrees in chemistry and general engineering from ISU in 1991, then earned his doctoral degree in chemistry and Master of Science degree in materials science from Oregon State University in 1996. After two years as a post-doctoral associate at Brookhaven National Laboratory in New York, he began his career at Ohio State University in 2008, where he is now a dual professor in chemistry and physics.
Woodward is recognized both for his teaching and research excellence. He has published more than 140 journal articles in peer-reviewed journals and is well respected in the areas of inorganic chemistry and material science. He is co-author of the newest editions of a major chemistry textbook used in many chemistry department around the world for teaching general chemistry titled "Chemistry-The Central Science."
He has been the vice president for the Neutron Scattering Society of America, associate director of the Ohio State Center for Emergent Materials and was the associate editor for the Journal of Solid State Chemistry. He has been on the editorial advisory board for three other scientific journals, served on several advisory committees and review boards, received many honors for his teaching and research, and made numerous invited lectures nationally and internationally.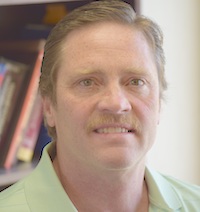 • Jeff Andrews, Inkom, College of Science and Engineering – Engineering – Andrews earned a Bachelor of Science degree in engineering from ISU in 1995, is a registered professional engineer in several states and is working on a Master of Science degree in environmental engineering from ISU.
From 2011 to the present, he has been a partner in Feuerborn Associates Engineering in Pocatello, in charge of a variety of projects for industrial clients. In this position he is involved in all aspects of projects including management, conceptual design, feasibility studies and capital cost estimating, detail design, drafting, field inspections and observation.
He also worked as an engineer at Basic American Foods in Blackfoot, K&F Engineers in Pocatello, the Idaho Department of Environmental Quality and Metcalf & Eddy. From 1988 and 1997 Andrews also worked as a contractor building houses.
Andrews has participated in the Idaho Society of Professional Engineers and annually helps with the Southeast Idaho MATHCOUNTS competition held on the ISU campus. He is a supporter and promoter of science, technology, engineering and math (STEM) education and the improvement of opportunities for young people to develop to their potential. He was also a Little League coach for many years. His personal motto is "just don't quit."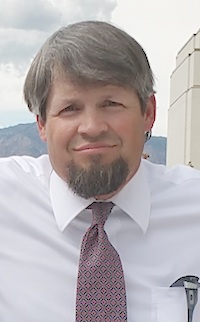 • Kevin Miller, Pocatello, College of Technology – Miller came to the ISU College of Technology to work toward his GED and went on to earn a degree in construction, an associate degree in respiratory therapy and Bachelor of Science degree in health sciences from the ISU College of Technology.
Miller began work at Portneuf Medical Center as a staff respiratory therapist and within a few years was promoted to clinical educator in respiratory therapy due to his personal drive and outstanding work ethic.
He is very passionate about the College of Technology faculty, staff, and programs that provided training and experience which has helped in this new path in his life.
"Kevin Miller has a successful story to tell that is inspirational regarding the influence the College of Technology has been in his life moving from a high school dropout to a clinical educator and respiratory therapist at Portneuf Medical Center," said Paul Peterson, chair of health occupations in the College of Technology.
Miller serves on the College of Technology's Respiratory Therapy Advisory Committee.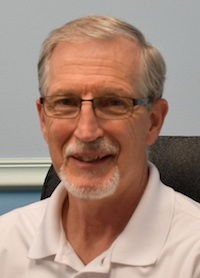 • Edward Snell, Pocatello, College of Pharmacy – Snell graduated from Pocatello High School 1970 and from the ISU College of Pharmacy in 1976. Following graduation, he worked for some pharmacy store chains and had "a short foray into real estate," before opening his first Ed Snell Pharmacy in Pocatello in 1988, which moved to a larger building in 1999.
Snell purchased Arnell's Pharmacy in Blackfoot in 1992, R&R Pharmacy in Jerome in 2003 and Karen's Pharmacy in Hailey in 2008. To further help care for his patients, Snell obtained his Clinical Nutrition Certification in 1997.
Snell served as president of the Idaho State Pharmacy Association. While in this position, he was involved in the setting up of the Tri-State Pharmacy Association, which continues to this day.
Patient care has been Snell's focus from the start of his career. In addition to nutrition counseling and bringing in top supplements, his pharmacies were the first in the area to bring in cholesterol checking, bone density scanning and diabetes education. His pharmacy was the first accredited Diabetic Education Center pharmacy in the state. Under a doctor's protocol, his pharmacies began a strep and flu testing and prescription program to better serve its patients.
"My pharmacy career has blessed me, my family, co-workers and the patients we love to serve," Snell said.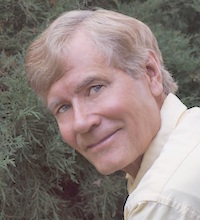 • Ron Watters, Pocatello, College of Education – Watters earned a Bachelor of Science degree with honors from ISU in pre-medicine and education in 1972 and continued a long association with the University. He was associate director of the ISU Outdoor Program from 1973-81, then its director 1982-1998. He was a senior lecturer for the Department of Sports Science and Physical Education 1998-2007, then became a professor and is now professor emeritus.
Watters is the current owner of Great Rift Company, a publishing and software development business. Since 1996 he has been chair of the National Outdoor Book Awards.
Watters has authored eight books: "An Anthology of the Outdoor Experience," "Kath and Ron's Guide to Idaho Paddling: Flatwater and Easy Whitewater Trips," "Winter Tales and Trails: Skiing, Snowshoeing and Snowboarding in Idaho," "Never Turn Back: The Life of Whitewater Pioneer Walt Blackadar," "The Outdoor Program Handbook," "The Whitewater River Book," "Ski Camping" and "Ski Trails and Old-Timer's Tales." He has also written 22 papers, three book chapters and dozens of articles for general interest periodicals.
An effective fundraiser and grant writer, he has raised funds for the Outdoor Program Endowment, C.W. HOG Endowment, Marilyn Smith Endowment, Bill Francis Memorial Endowment, and the Jerry Dixon Expeditionary Endowment and affiliated organizations including the Cooperative Wilderness Handicapped Outdoor Group (CW HOG).
Watters has also served on a variety of local, regional and national organizations and made presentations to various groups nationally and internationally.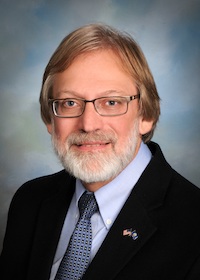 • Michael McGrane, Eagle, School of Nursing – McGrane earned a Bachelor of Science degree in nursing in 1982 and a Master of Science degree in nursing in 1985 from ISU.
In 1982, McGrane began working at the pediatric critical care unit at Bannock Regional Medical Center in Pocatello and continued to advance in nursing there by serving as a flight nurse from 1983 to 1986.
McGrane has practiced as a nurse in multiple leadership and management roles including director of Trauma/Life Flight at St. Alphonsus Regional Medical Center, and in the areas of home health and Idaho Emergency Medical Services. Most recently, he was the senior director for Air St. Luke's, St. Luke's Regional Medical Center spanning 14 years of professional care for Idahoans needing emergency services.
He has mentored many lSU School of Nursing students as a preceptor in clinical sites, and as a role model in professional practice. Since 2015, McGrane has been representing Nurse Leaders of Idaho and American Nurses Association Idaho as a lobbyist with the Idaho Legislature. His role includes monitoring nursing and health care bills, and advocating for nursing, patient safety and access to care. His accomplishments have included extending hospital admitting authority for nurse practitioners, expanding prescriptive authority for psychologists and pharmacists, advocating for health insurance coverage for the poor and improving access to life-saving health care for children.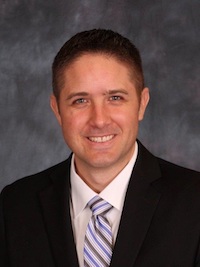 • Casey Dye, Rexburg, Kasiska Division of Health Sciences – Dye earned his Bachelor of Science degree in radiographic science in 2004 and has a Master of Health Administration degree from Weber State University in 2016 and an associate degree in health science from Brigham Young University-Idaho in 2002.
He is now the director of Diagnostic Services (Imaging and Laboratory) at Madison Memorial Hospital in Rexburg where he was its imaging director. Prior to this he has been a radiology technologist at Primary Children's Medical Center in Salt Lake City and at Madison Memorial Hospital. He has been a lead radiology technologist, clinical instructor, quality assurance lead, diagnostic imaging coordinator and acting radiology director at Primary Children's Hospital.
Dye has been an advocate and leader in the field for reducing pediatric radiation doses during imaging examinations, he serves on many committees and is involved in numerous charity fundraising events, according to his nominators for this award. He transitioned both Primary Children's Medical Center and Madison Memorial Hospital from computed radiography technology to direct digital radiography. He is involved in raising money as an ISU alumnus for the Radiographic Science Endowment Fund to assist with scholarships for future Radiographic Science Students and is helping organize and facilitate the program's 40-year celebration to commemorate the first cohort graduating in 1978.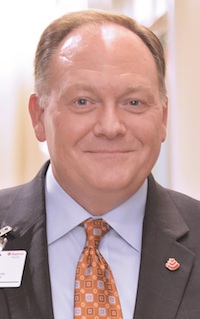 • Brent R. Phillips, Rapid City, South Dakota, College of Business: Phillips was born in Salt Lake City but was raised in Parma. After serving a mission, he enrolled at ISU and earned a business degree. He earned Master of Healthcare Administration and Master of Business Administration degrees from the University of Minnesota in Minneapolis-St. Paul, where he was class president.
Since January 2015, Phillips has served as President and CEO of Regional Health, an integrated health system based in Rapid City. Regional Health's 5,000 physicians and caregivers provide tertiary and community-based healthcare for over 430,000 people. Phillips also serves as a Director on the South Dakota Chamber of Commerce and Industry Board and the Idaho College of Osteopathic Medicine Board.
Earlier in his career Phillips assumed leadership roles in health care firms across the country, including being the executive director at Sentara Health Care in Norfolk, Virginia, senior vice president of Aurora Health Care in Milwaukee and worked at the Mayo Clinic in Rochester, Minnesota. At the Mayo Clinic, he had leadership roles in cardiology, surgery, international affairs and innovation. During his time in surgery, he was co-inventor of five patents involving cardiac heart valves.
Phillips and his wife, Kim, have two grown sons, Stephen and Russell.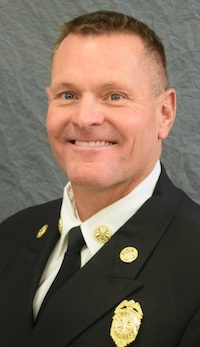 • David G. Gates, Pocatello, Graduate School: Gates, born and raised in California, grew up participating in many outdoor activities. Gates was initially indecisive about his future but found direction after joining the Navy's Nuclear Power Program. After nearly 10 years in the Navy, Gates' career as a firefighter took off. He completed his Master of Business Administration degree from the ISU College of Business and was soon promoted to captain in the department.
Twenty-four of his 27 years in Idaho have been spent working with the Pocatello Fire Department. In 2013, he was appointed as the Fire Chief, and he was the Incident Commander of the Charlotte Fire. Gates was appointed by Gov. C.L. "Butch" Otter to represent the Fire Service on the Idaho Public Safety Communications Commission and the Idaho School Safety and Security Advisory Board. He serves as president for the Idaho Fire Chiefs Association and on numerous regional and state committees concerning the fire and emergency service.
Gates, and his wife Sheri, are active members of the Pocatello community, holding season tickets to the Idaho State Symphony, Westside Players and Bengal Football. He is a member of the Gate City Rotary and serves on the Bengal Athletic Booster Board and was the past chair of the I Love ISU campaign.
---
Categories: