Discover Idaho Dinosaurs! Museum to offer four weeklong camps
May 18, 2018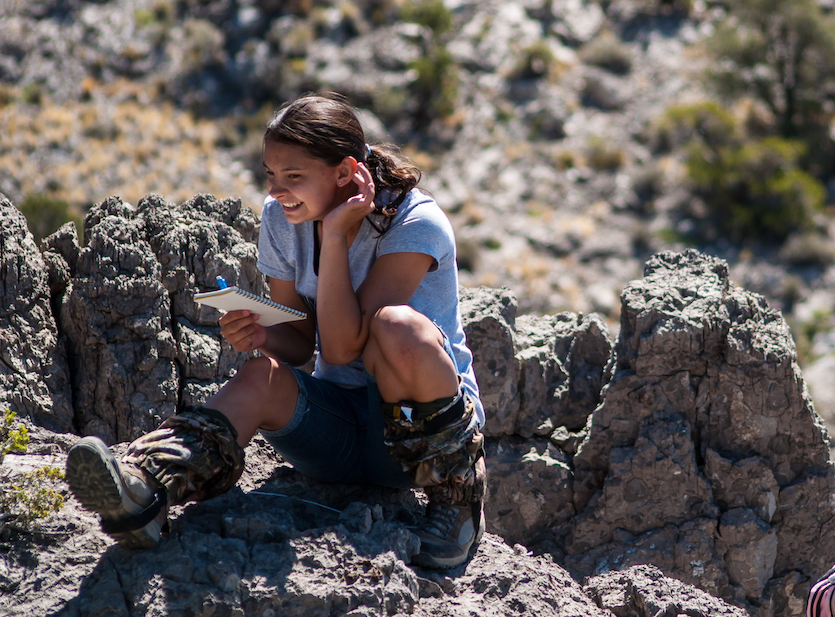 POCATELLO – The Idaho Museum of Natural History at the Idaho State University Pocatello campus will offer four weeklong summer daytime Dino Camps for youths ages 10-18 starting June 11.
Dino Camp is made up of three one-week long digital creation camps for ages 12-18 with 3D experts at the Museum and one week-long discover field camp with ISU paleontologists for ages 10-18 focused on Idaho's dinosaur Oryctodromeus. This is a small, burrowing dinosaur discovered in Idaho.
Camp dates, activities and age groups are:
Dino Create Camp, June 11-15, ages 12-18: This camp will focus on 3D sculpting the dinosaur.
Dino Discover Camp, June 18-22, ages 10-18: This camp will offer participants the opportunity to join ISU paleontologists to discover fossils in the field.
Dino Build Camp, June 25-29, ages 12-18: Participants will digitally assemble the Oryctodromeus.
Dino Exhibit Camp, July 16-20, ages 12-18: Participants will 3D print the Oryctodromeus skeleton and prepare it for the exhibit.
The digital camps are $74 each and the discover field camp is $200. Lunch is provided. Travel to the field and lunch is provided for the discover field camp. If the class fee is a hardship IMNH is offering scholarships. The participant will need to write a short paragraph explaining why they think they deserve the scholarship for each camp and submit to tanfait@isu.edu.
More information on these camps is located online at www.isu.edu/imnh/imnh-events/summer-camps/dino-summer-camps.
---
Categories: