College of Pharmacy at Idaho State University graduates eight members of same family
Lee Ann Hancock, DHS/Pharmacy Marketing Director
May 3, 2018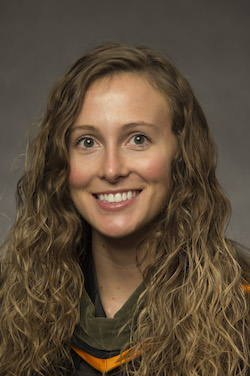 POCATELLO - You might say pharmacy runs in the family at Idaho State University. When ISU commencement concludes this Saturday, a total of eight members from one local family will be part of ISU's College of Pharmacy alumni roster.
On May 5, siblings Nickolas Wynn and Kaitlin Wynn Nakken, will be the latest members of their family to graduate from the College of Pharmacy and begin work in the same industry.
Their mother, Kim Wynn, also a 1991 ISU pharmacy graduate and pharmacist at Bengal Pharmacy, will be there with them on stage, to present her children with their ceremonial hoods. Wynn says she is honored to be able to place the green and orange hood over the heads of two of her children who have followed in her footsteps to become pharmacists. The orange in the hood is representative of ISU's school colors, and the green is the traditional color representing the College of Pharmacy.
Nickolas and Kaitlin are each one part of two sets of twins, and two of David and Kim Wynn's five children. Nickolas's twin sister Cassidy also attended ISU, and now works full time as an elementary school teacher. Coincidentally, she also fills in regularly as a pharmacy technician at Wallace Pharmacy in Aberdeen, where her mother Kim previously worked as well. Kaitlin's twin brother Michael is a mechanical engineer who graduated from BYU-Idaho in March. Carson, the youngest, is 16.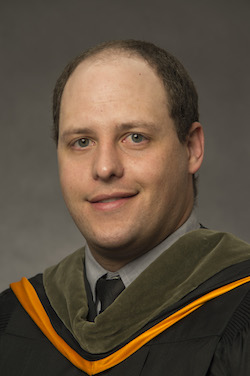 "Nick, who was nine-months-old when I graduated from pharmacy school at ISU, actually surprised me when he told me he had decided to go to pharmacy school here too," Kim said, "but Kaitlin started talking about it when she was in high school."
The pharmacy lineage runs deep in the family, and Kim says it all started when her father, William C. Johns graduated from the college in 1957. From there, Johns served in the United States Army as a hospital pharmacist, including three years in Germany as the Chief of Pharmacy for the European region of all U.S. military pharmacies.
Wynn sometimes tagged along with her father to work, as he held positions in pharmacies all over the United States and the world. She said although it wouldn't be allowed now, she would go with him into the pharmacy on Saturday mornings when she was still in elementary school and help him pre-fill some common medications, such as the antibiotic amoxicillin.
"There was a counting machine that pharmacists or technicians used to pre-pack a set quantity in each prescription vial and I was allowed to load each bottle, one by one," she said. "The machine had a spinning tray with the capsules, then when you held the empty bottle up to the mouth of the machine, that would trigger the set quantity to dispense into the bottle. I would cap it, then fill the next one. I thought it was great fun.
" When I was older," she continued, "I got paid $20 to clean the restrooms in a retail pharmacy where my father worked. I also remember using an old fashioned prescription stamper that recorded the prescription number when I was about 12-years-old."
Wynn says her father didn't push her, or any of her six siblings, to go into a career in pharmacy.
"He told us it was a great career for being able to work in a wide variety of settings and to do other things, to work full time or part time, and have flexibility in life. Just working with my dad when I was young is definitely what inspired me to go into pharmacy," she said.
In the same way, Wynn recalled stories of her children helping her at Wallace Pharmacy in Aberdeen where she worked.
"Cassidy helped the most, refilling empty vials and putting away the stock of prescription bottles on the shelves," Kim said. "Nick and Kaitlin also helped a little bit when I was working in the pharmacy there but not as much as Cassidy."
Wallace Pharmacy is owned by Dwight Wallace, also a 1992 ISU College of Pharmacy graduate, and coincidentally, Nick's father-in-law.
Kim has worked at Bengal Pharmacy since February 2014. She says that just like her father, she has also seen a lot of changes to the pharmacy industry over the years.
"My father was among the pioneers in the use of one of these changes in hospitals, called unit dosing, and it is still developing today," she said. "It is much more technical now. In an effort to make prescription medication as safe as possible, and eliminate human error, the majority of drugs are now delivered to hospitals individually packed, as opposed to arriving in large bottles."
This new delivery helps to decrease the margin for error when delivering prescriptions to patients. Before, nurses and pharmacists would hand pack and hand label these drugs from large stock bottles, or even from stock bottles at the nurse's station, she added. Now, some local pharmacies have started to package medications in a similar manner for their patients, based on the time of day recommended for each dose.
"Bengal Pharmacy does unit dose packaging for patients that have specifically requested it," Wynn said. "Their monthly meds come packaged on a blister pack card and they just pop their meds out of it each day. This helps eliminate patients forgetting if they already took their meds or not."
Wynn is the pharmacist-in-charge of Bengal Pharmacy at Lost Rivers in Arco, ISU's first telepharmacy venture, and has been involved since the planning stages.
"Our Arco location was the first full 'open stock' telepharmacy in Idaho. To date, this is our busiest and most profitable pharmacy," she said.
ISU now has four telepharmacy locations across the state, in Challis, Council, Kendrick and Arco, allowing citizens of these small, rural communities to access the personalized care of an in-person pharmacist using video and audio technologies.
"I have enjoyed watching the pharmacy program and telepharmacy services grow throughout the state," she said. "I came in right when that was taking off and there have been growing pains, but I have really enjoyed being a part of that growth. Just the fact of going through the College of Pharmacy at ISU, and becoming a pharmacist has opened a lot of doors and it is a great experience."
Wynn said there are three other members of her family who caught the pharmacy bug, and graduated from ISU's College of Pharmacy:
Kim's brother Richard Johns currently lives in Nampa and works for Albertson's SavOn Pharmacy in Caldwell
Kim's brother-in-law Grant Briggs works for McKay-Dee Hospital in Ogden, Utah where he completed his residency
Kim's niece Talise Chapman works at Shaver's Pharmacy in Pocatello.
Whether or not they are all related by blood, ISU's pharmacy family maintains a strong bond between students, faculty, those practicing in the industry, and most importantly, their patients. Kim says that she, her father, and her son's father-in-law, have all spent time working with ISU's pharmacy students and residents as preceptors to help prepare them for their career. Paul Cady, dean for the College of Pharmacy worked with Johns at ISU's Student Health Center and spoke fondly of his concern for patients there.
"I had the privilege of working with Bill at the student health center," Cady said. "He was a very good, kind man, who took good care of his patients. He was the type of pharmacist that truly cared for his patients, even if it was the first time he had ever met them. He was a very influential individual in pharmacy in Pocatello and across the state, and I am pleased to have known him."
When asked why he thought so many members of the same family chose to attend ISU's College of Pharmacy, Cady said, "I just think it is incredible that a family clearly has such a strong family value of helping others. The fact that so many members of the same family went into a profession that focuses on helping others is very honorable. It really demonstrates the impact that Bill had on his family. We at the College of Pharmacy are proud to be part of that legacy of serving others, and are honored that so many members of the same family placed their confidence in us to help them achieve their goals."
As for her children who are set to graduate Saturday, Nick has been working his rotations in Reno for the last year, and is now living in Twin Falls where he will soon begin work at a Shopko pharmacy. Kaitlin worked at Smith's pharmacy in Pocatello through school, and she and her husband plan to go to either St. Louis or Salt Lake City, where she plans to work and he will attend medical school and become an physician.
Photo information: Kailtin Wynn Nakken, top, Nickolas Wynn, lower.