Bengal Roar Set June 28; Incoming Students Can Learn about Financial Aid, Academics and Campus Resources
June 22, 2018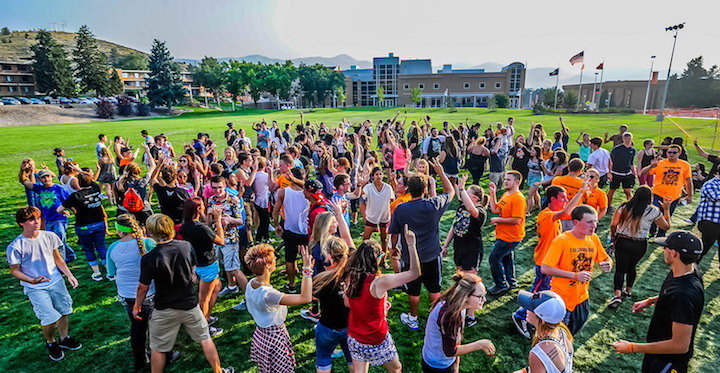 All are invited to learn more about academic, financial aid and campus resources at the fourth annual Bengal Roar Thursday from 4 to 8 p.m. on Idaho State University's Pocatello campus.
The event is designed especially to help students planning to attend classes in the fall to register for classes, meet with advisors and learn about campus resources that might otherwise be overlooked.
This year, Idaho State University is giving more than $14 million in Idaho Resident four-year recruitment, Step Ahead and Honors Scholarships to more than 2,500 new, incoming Idaho students who are admitted for fall 2018. Other scholarships are also available through the Bengal Online Scholarship System. Financial aid and scholarship experts will also be on-hand to help students take advantage of available opportunities such as the tuition lock program, which guarantees that Idaho students can lock their tuition at the rate when they enroll as first-time incoming freshmen.
Bengal Roar also features dinner, guided tours and prizes. Academic advisors will be on-hand to answer questions and help students register for classes.
To attend Bengal Roar or learn more about student resources, visit isu.edu/visit.
---
Categories: