Ryan Sargent named Idaho State University director of Alumni Relations
September 12, 2018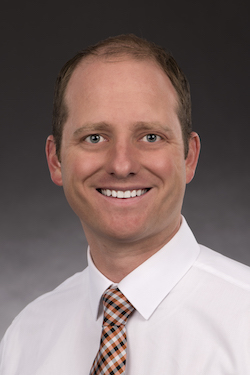 POCATELLO – Ryan Sargent has been named the Idaho State University director of Alumni Relations.
Sargent, a Pocatello native and an ISU alumnus, has been the associate director of ISU Alumni Relations since 2015. His official start date as director was Aug. 27.

"Ryan is a proud Idaho State Bengal, and his passion for our university is evident in all he does," said Kent Tingey, vice president for University Advancement.


Following his graduation from Highland High School, Sargent attended Idaho State University where he served as student body president, was a student lobbyist, an ISU Ambassador, peer advisor and a member of Phi Sigma Alpha. He graduated in 2009 with his bachelor's degree in political science.


"I'm honored to serve as the alumni director at my alma mater," Sargent said. "Bengal alumni are successful and they use their knowledge and abilities in the service of their families, friends, colleagues and neighbors. They help enrich the lives of people around them with greater meaning, happiness, health and fulfillment. Their contributions to their communities are a powerful extension of Idaho State's impact across the state and around the globe."


Sargent earned his Juris Doctor at the University of Idaho, College of Law, where he also served as student body president. Prior to returning to his alma mater ISU, he practiced law for a private civil litigation firm in Boise and served as a prosecutor in Power County.


"Idaho State's effect on my life cannot be understated," Sargent said. "I am proud to be a Bengal and know that ISU changes lives because it changed mine. I'm excited to help strengthen our alumni's ties to the university, its students and to each other in this role."

Ryan and his wife Brandi Reeder Sargent have a daughter, 17-month-old Emmeline Ivy, and enjoy ISU athletics, traveling, good food and hiking with their dog, Lilly.