Reception for "Snakes of Idaho" photographer Chuck Peterson set Aug. 28; presentation set Sept. 19
August 13, 2018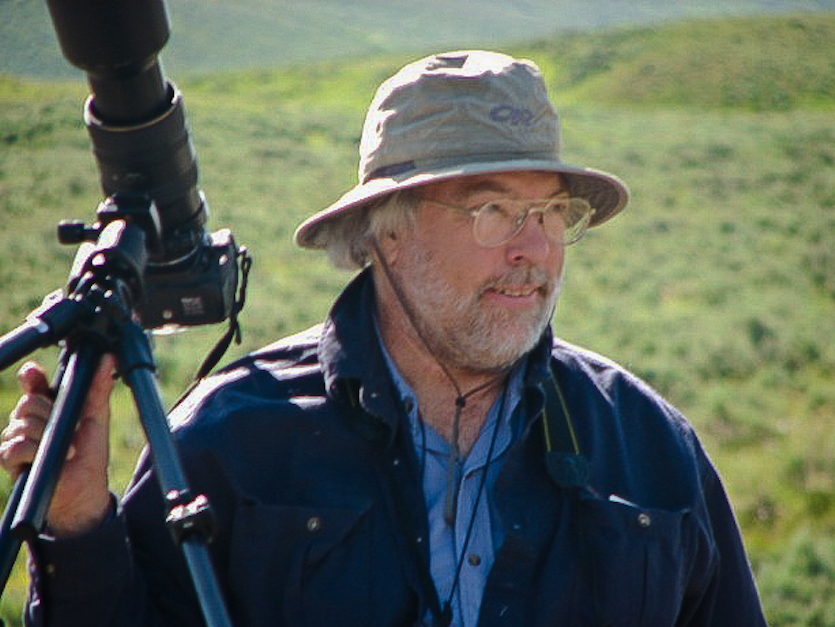 POCATELLO – A reception is scheduled from 5 to 6 p.m. Aug. 28 for Idaho State University biological sciences Professor Charles Peterson whose photography exhibit "Snakes of Idaho" is on display in the Eli M. Oboler Library through Sept. 28 in the library's first floor art exhibit area.
Participants can meet the photographer, visit with others who appreciate nature and photography, enjoy some light refreshment and learn about Idaho's resident reptilians.
Peterson will also give a free presentation on "Photographing the Snakes of Idaho" at 7 p.m. Sept. 19 at the same place.
Peterson has been at ISU since 1988. His research interests include the ecology and conservation biology of amphibians and reptiles. He has authored or coauthored two books, 22 book chapters, 31 journal articles and numerous notes and technical reports on topics such as temperature and water relationships, movements, habitat and distribution, the effects of various disturbances on populations, and developing techniques for surveying and monitoring populations.
This informative exhibit can be viewed whenever the library is open; check http://isu.libcal.com/hours/ for a current list.
For more information about art in the Oboler Library, please contact Kristi Austin at the Oboler Library: austkris@isu.edu and (208) 282-4073. Chuck Peterson may be reached via email at petechar@isu.edu.
The Oboler Library is located on the corner of Ninth Avenue and Martin Luther King, Jr. Way, at 850 S. Ninth Avenue in Pocatello.
---
Categories: