Public invited to support the Idaho Museum of Natural History on #GivingTuesday Nov. 27
November 21, 2018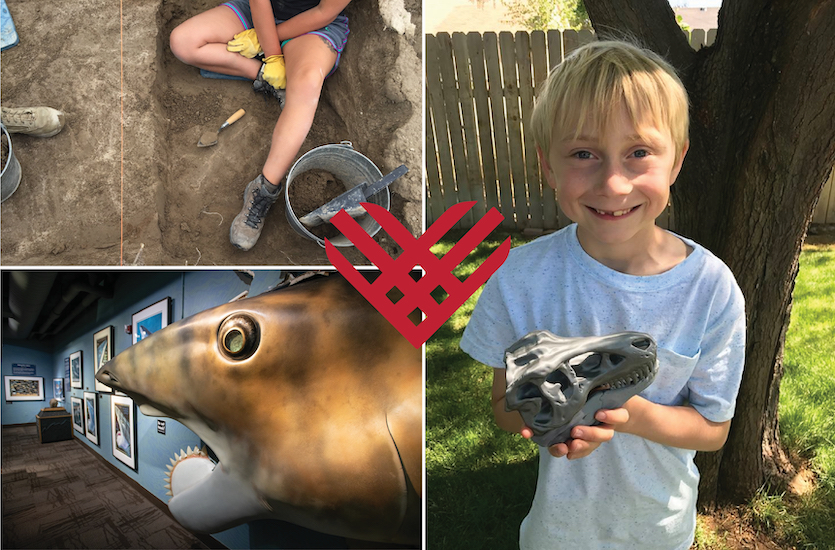 POCATELLO – The Idaho Museum of Natural History on the Idaho State University Pocatello campus is participating in Giving Tuesday on Nov. 27 and invites the public to support its endeavors.
#GivingTuesday is a global day of giving fueled by the power of social media and collaboration. Celebrated on the Tuesday following Thanksgiving and the widely recognized shopping events Black Friday and Cyber Monday, #GivingTuesday kicks off the charitable season, when many focus on their holiday and end-of-year giving.
The public can support the Idaho Museum of Natural History on Nov. 27 by visiting the museum and donating directly or visiting its website IMNH.isu.edu and donating to #GivingTuesday. The direct link to the museum's #GivingTuesday page is www.isu.edu/imnh/join-and-support/giving-tuesday/. The first $1,000 donated will be matched dollar for dollar by patron Rick Carron.
For #GivingTuesday the museum is offering several different easy options for giving including:Pay It Forward, $15 gift, that provides someone who would be unable to visit the museum with two admission passes.Fossil Sorting, $45 gift, that supports the museum's paleontology team efforts to find fossils and other projects.Herbarium Plant Mounting, $100 gift, that supports the museum's life science team's efforts to mount newly collected plant specimens.Admission Ticket, $250 gift, that allows for a memorable experience for youths in third through fifth grade to participate in Science Trek 2019 camp for youths, or for adults to enjoy the museum's 85th-anniversary gala that will be in spring 2019.Or patrons can choose their own giving level and donate to the Idaho Museum of Natural History Director's Excellence Fund, the museum's endowment funds or other programs.
The IMNH has been inspiring an appreciation and curiosity for Idaho's natural history through exploration and preservation since 1934. To learn more about the IMNH please visit imnh.isu.edu.
---
Categories: