Pocatello Pump climbing competition/festival celebrating 37th year at Pocatello's Ross Park Sept. 15 and 16
August 30, 2018
Tori Parks, Marketing Career Path Intern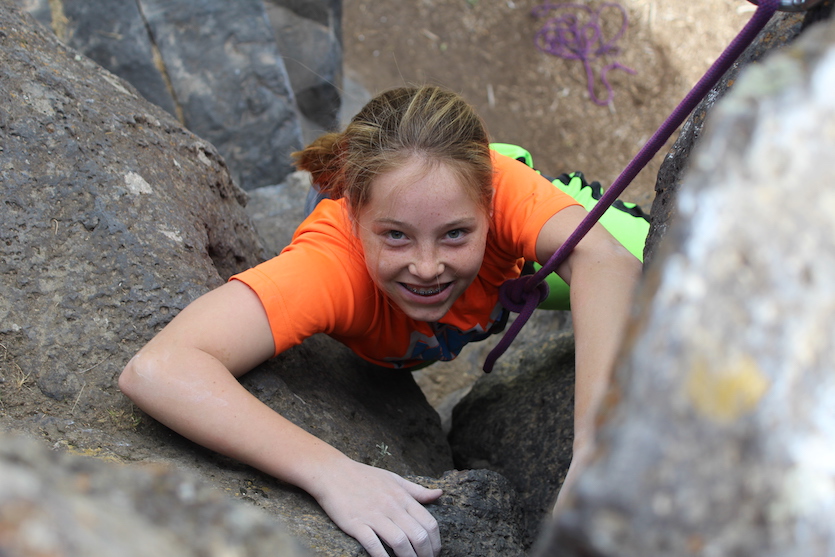 POCATELLO – The oldest rock climbing competition in the United States is returning for its 37th year Sept. 15 and 16.
Idaho State University's Pocatello Pump takes place on the basalt crags of Ross Park's sunny side and shady side and starts at 7 a.m. Sept. 15 and 16. The Pump takes most of the afternoon off on Sept. 15 so participants can take advantage of the CW HOG Pig Out dinner adjacent to the climbing area.
The Pump has a variety of categories for both men and women. These categories are mostly named after climbing areas.
The leading categories are Yosemite (California), City of Rocks (Idaho) and Shawangunks (New York). In leading categories, the climber risks a fall while climbing above pre-placed gear. The climber clips the rope into the gear while climbing past it.
The non-leading, or top rope, categories are Smith Rocks (Oregon), and Red Rocks (Nevada), Seneca Rocks (West Virginia), Big and Little Cottonwood Canyons (Utah) for children and Everest (Nepal) for the physically disabled. The last category is Massacre Rocks for non-competitive winner decided by luck of the draw.
In top rope categories, the climber is attached to a rope that has been already secured at the top of the rock before the climb. Both types of climbing require a belayer to manage the other end of the rope to safeguard the climber. Climbers must provide their own belayer and their own lead rope.
To receive a T-shirt, entrants must be registered by Sept. 7. Online registration closes at midnight Sept. 13. Online registration is $35. Those registering on-site pay $40, and this doesn't include a T-shirt. Participants will receive a SWAG bag and there are prize drawings. There are also prizes for winners of certain categories.
Proceeds benefit the ISU Climbing Scholarship and the Access Fund, a non-profit rock climbing advocacy group in the United States that has the goals of keeping climbing areas open and gaining access to currently closed climbing areas.
To preregister, contact the ISU Outdoor Adventure Center, 282-3912, come to the office in the basement of the Pond Student Union Building or register online at https://pocatellopump.athlete360.com/.
---
Categories: