Morgan James Pocatello White to Blue Tour Concert Tickets Go on Sale Nov. 16
November 15, 2018
POCATELLO – General public tickets go on sale Nov. 16 for the Morgan James White to Blue Tour concert in Pocatello this March.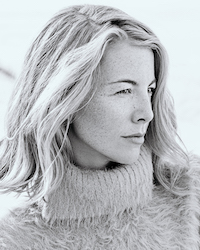 Tickets are $25 for the March 16 concert by singer, songwriter and Broadway actress James, who was born in Boise and spent some of her childhood in Pocatello. The concert will be at 7:30 p.m. at the Idaho State University Jensen Grand Concert Hall in the Stephens Performing Art Center.
Her concert will include songs from her The White Album cover that was due for release in late October and is timed to celebrate the 50th anniversary of The Beatles original release of the White Album that happened Nov. 22, 1968.
While each song is performed in its original key, James provides a soulful vibe and feminine flair to songs originally penned and recorded by four lads from Liverpool.
Listeners find the classic ballads "Blackbird" and "I Will" presented acappella with
James showcasing artfully-constructed harmonies. The lyrics of "Julia" are borne beautifully by vocals, while the early heavy metal sound of "Helter Skelter" infuses the album with James's signature funky soul treatment. The album was produced by her longtime collaborator Doug
Wamble, who played the instruments in every song as well as providing additional vocals.
Throughout her career, James has taken on beloved roles and songs to give them her unique perspective and make them her own. She rocked the stage as Christ herself in an all-female version of Jesus Christ Superstar, took on a full-album acoustic cover of D'Angelo's Black Messiah, and brought the critics to their feet with her cover of Joni Mitchell's classic Blue album.
James has also recorded and toured with Scott Bradlee's Postmodern Jukebox, a musical collective that covers modern songs with a vintage twist – turning today's pop hits into swing and jazz classics. Most recently, she released a video in which she put her signature spin on the Nirvana grunge rock classic Lithium.
To purchase tickets, call or visit the Stephens Performing Arts Center Ticket Office between 10 a.m. and 4:30 p.m. weekdays, phone 208-282-3595 or visit www.isu.edu/tickets.