Keith Weber named ISU Career Path Internship supervisor of the semester for fall 2018
November 16, 2018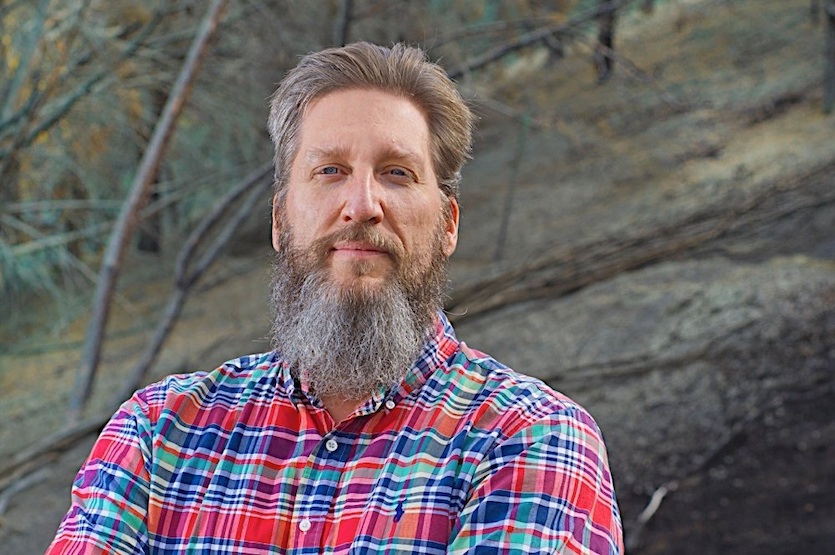 POCATELLO – The Idaho State University Career Path Internship program has announced that Keith Weber has been selected as the Fall 2018 CPI Supervisor of the Semester.
"The CPI staff are always impressed with the nominations we receive for this award," stated Emily Jahsman, CPI Program Manager. "We have excellent supervisors who help guide and mentor our students. We are grateful to have these superb supervisors help our students become successful both inside and outside of the classroom."
Weber is the director of the ISU GIS Training and Research Center and has worked at the center for more than 20 years. Along with his professional duties, Weber has acted as a mentor and supervisor to many CPI student interns.
"I really enjoy getting to interface with the students," Weber said. "I get to see them grow, see their critical thinking skills improve, and see them apply their class-learned information to the real world."
Weber and his CPI interns work on many different projects at the GIS Training and Research Center including the NASA RECOVER project, which provides real-time information on wildfires across the United States through state-of-the-art cloud-based data management technologies. Information provided by the RECOVER project assists the Bureau of Land Management, the U.S. Forest Service, the National Park Service and the Idaho Department of Lands reduce the costs and impacts of wildfires as well as provide data that can potentially lessen the impact of future wildfires.
"With the help of our CPI interns, the GIS Training and Research Center is able to accomplish more and further our research," Weber said. "During the five years that we have utilized the CPI program we have been able to take advantage of research opportunities that we otherwise wouldn't have been able to undertake."
Weber's current CPI intern, Rituraj Yadav, nominated his CPI supervisor for a variety of reasons.
"Keith has always encouraged me to think critically and has helped me build problem-solving and analytical skills," Yadav said. "I am very thankful to him for improving my understanding of GIS and remote sensing and for being a great mentor."
Weber is originally from Wisconsin, but now calls Idaho home. When he is not at work, Weber enjoys the getting outside to hunt and fish. In the warmer months, Weber can be found tending to his vegetable garden.
This semester, the CPI Office received 50 nominations for the CPI Supervisor of the Semester. In addition to the grand prizewinner, the CPI Office selected five runners up: Jana Bodily-Roan – Institute of Rural Health; Maxwell Daniels – Department of Nuclear Engineering; John Dudgeon – Department of Anthropology; Sunny Shaw – Pocatello Housing Alliance and Community Partnerships; and Andy Taylor – ISU Marketing and Communications.
Operating in its ninth year, the CPI program provides approximately 1,000 internship opportunities annually to ISU students. CPI internships provide career-related experiences to help students confirm their academic pursuits, gain valuable work experience, and prepare them for life after graduation.
For more information about the CPI program visit isu.edu/career.
---
Categories: