ISU Theatre to present "Lilly's Purple Plastic Purse"
October 26, 2018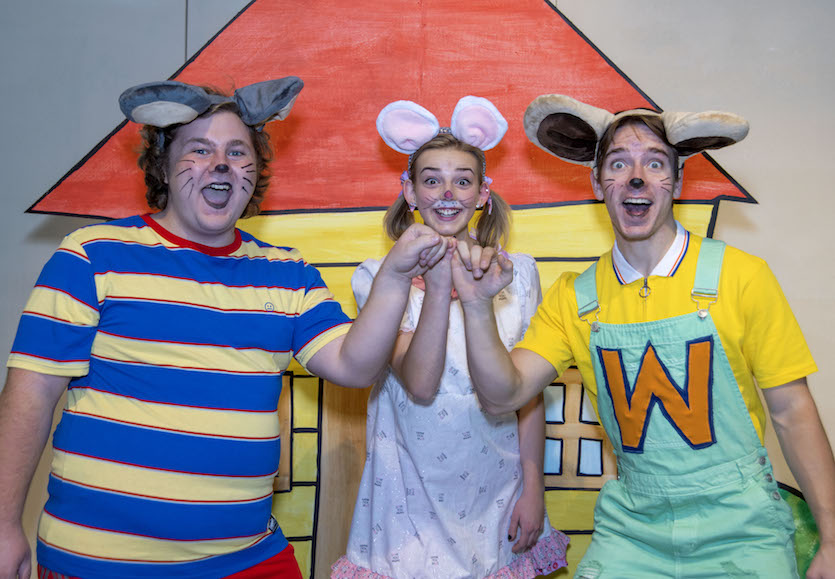 POCATELLO -- Idaho State University's Department of Theatre and Dance will present "Lilly's Purple Plastic Purse," a family-friendly children's theatre production on Nov. 2, 3, 9 and 10 in the L.E. and Thelma E. Stephens Performing Arts Center.
Based on the popular Mouse Book children's stories by Kevin Henkes, "Lilly's Purple Plastic Purse" explores a mouse-world of family, school and the challenges of being a child. The ever-precocious Lilly likes to see herself as "Queen of the World," but her reign is challenged by the arrival of a new baby brother. Lilly occupies both her real mouse world and an even richer fantasy world in her own mind—a fantasy world of cats and cops and demon babies that is acted out on the stage.
Lilly can't decide whether she wants to grow up to be a dancer, a surgeon, an ambulance driver, a scuba diver or an opera diva. When she meets her exciting new teacher, Mr. Slinger, Lilly decides she wants to become a teacher herself. She learns a lesson about behaving in class when her enthusiasm for her new prized possession, the purple plastic purse, causes her to become disruptive. She later regrets her anger toward Mr. Slinger, especially when she reads his wonderfully warm note to her. All will turn out well, though, and Lilly will learn to embrace all the new elements in her world.
Director Norm Schroder notes that, while "Lilly's Purple Plastic Purse" is geared toward elementary-aged students, it is also a delightful show for adults.
"Parents who have enjoyed reading these wonderful stories to their children already know how clever and instructive they are," Schroder said.
Author Kevin Henkes has won both the Caldecott Medal and the Newbery Award for his works for children.
The cast of 19 ISU theatre students brings great creativity and energy to the process. While the show begins with a nearly empty stage, there are numerous technical and effects-related surprises in store. An extensive pre-show to welcome the audience was conceived and directed by senior Chandler Fehr, who also plays Lilly's friend Chester. The production features the work of a number of student designers, including set by Emily Gibson, sound by Megan Thomas, video by Zachariah Mulberry and properties by Tapaynga Hill. ISU theatre professors Tara Young and Paul Yeates designed costume and lighting, respectively.
"Lilly's Purple Plastic Purse" will open on Nov. 2, with additional evening performances on Nov. 3, 9 and 10. There will also be 2 p.m. matinee performances on Nov. 3 and 10.
All performances are in the Beverly B. Bistline Thrust Theatre.
Tickets are available online at www.isu.edu/tickets/ and in person at the Stephens Performing Arts Center Box Office, the Information Desk in the Pond Student Union, the Holt Arena ticket office or Vickers Western Wear. Tickets can also be purchased by calling at (208) 282-3595 10 a.m. to 4:30 p.m. Monday through Friday.
---
Categories: