ISU President's Holiday Card Art Contest features $1,000 first prize; submissions are due on Oct. 10
September 28, 2018
Tori Parks, Marketing Career Path Intern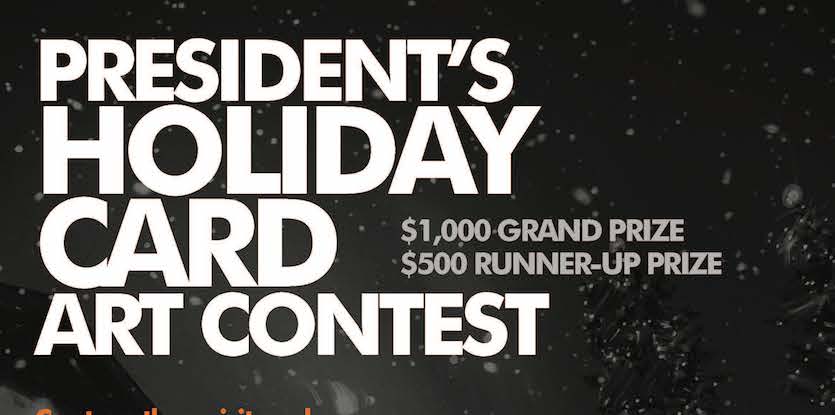 POCATELLO – Idaho State University is holding its annual President's Holiday Card Art Contest. All entries must be turned into the Office of Marketing and Communications by 5 p.m. on Oct. 10.
Contest rules are as follows:
• Capture the spirit and beauty of the winter holiday season while incorporating Idaho State University.
• Must be a drawing or a painting.
• No photographs or computer-generated designs.
• No black and white entries will be accepted.
• Art should be approximately 11" x 14" and can be vertical or horizontal.
• Students may submit up to two entries.
The grand prize winner will receive $1,000. The runner up entry will receive $500.
The contest is open to all ISU graduate and undergraduate students (part-time and full-time).
The winning entry will be announced by 5 p.m. on Oct. 19 and becomes property of ISU. Entering allows ISU to use all images in print and online.
The University reserves the right to abstain from selecting a winner if entries do not meet quality standards.
All entries, except the winning entry, can be picked up between Oct. 19 and Oct. 26. We cannot be responsible for artwork not picked up by Oct. 26.
For more information, contact johnally@isu.edu.
---
Categories: