ISU New Students March through the Arch Aug. 19
August 15, 2018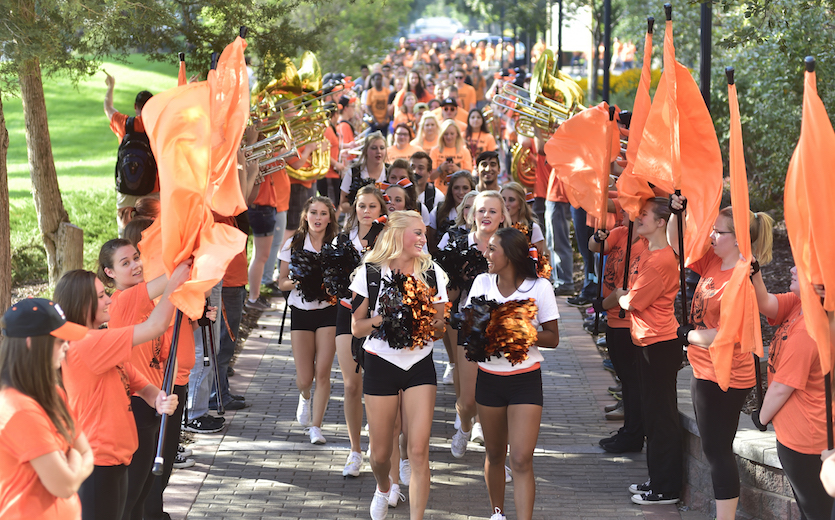 POCATELLO – The Idaho State University New Student March through the Arch will be held beginning at 5 p.m. Sunday, Aug. 19, at Reed Gymnasium.
"This is a great tradition and an opportunity to welcome new students to our campus," said Allyson Johnson, events coordinator for the ISU Office of Marketing and Communications. "It's exciting for the students to be part of this event."
The new students will march down Martin Luther King, Jr. Way to the Hutchinson Quadrangle and through the Swanson Arch, and then be treated to food and fun.
Swanson Hall, constructed in 1902, was the first building at the Academy of Idaho, now Idaho State University. The structure was razed in 1973, but the Swanson Arch, the building's entrance, was saved and now stands on campus.
The "March through the Arch" tradition was started in 2000. A spirited ceremony takes place each fall when new students pass through the arch southward into campus. In May, graduates look to the future by passing northward back through the arch symbolizing their exit from the university and entrance into new life adventures.
---
Categories: