ISU Nepalese Student Association to host 13th annual Nepalese Night
January 30, 2019
Tori Parks, Marketing Career Path Intern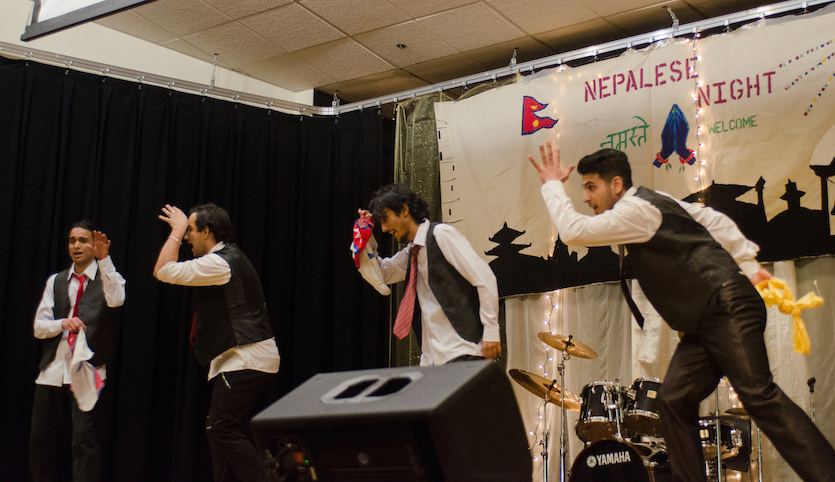 POCATELLO – Idaho State University's Nepalese Student Association will host its 13th annual Nepalese Night on Feb. 16 from 6 to 9 p.m. in the Pond Student Union Ballroom.
Nepalese Night is held annually so the 150 Nepalese students attending ISU can showcase their diverse culture. Nepalese Night will feature video presentations, seven varieties of Nepalese food, raffle prizes, gifts and more than seven cultural performances, including a fashion show.
The theme of this year's event is "Embrace Our Culture." Nepal has more than 100 different ethnic groups throughout the country and the Nepalese Student Association believes that people should embrace each other's cultures.
"The board members of the Nepalese Student Association have been working hard the last few weeks to make the event successful," said Kiran Pandey, president of the Nepalese Student Association. "We hope that the three hours on Feb. 16 will take every guest to Nepal and familiarize them with our culture and food."
Tickets are $8 for students, $9 for faculty and staff and $10 for the public. Tickets can be purchased at the door and in advance Monday through Friday from 10 a.m. to 3 p.m. in the Pond Student Union or the Rendezvous Complex. They may also be purchased online at https://secure.touchnet.net/C20864_ustores/web/store_main.jsp?STOREID=67&SINGLESTORE=true.
For more information on Nepalese Night, contact Kiran Pandey at pandkira@isu.edu.
---
Categories: