ISU employees Sari Byerly and Luis Carrillo receive regional TRIO awards
November 27, 2018
Tori Parks, Marketing Career Path Intern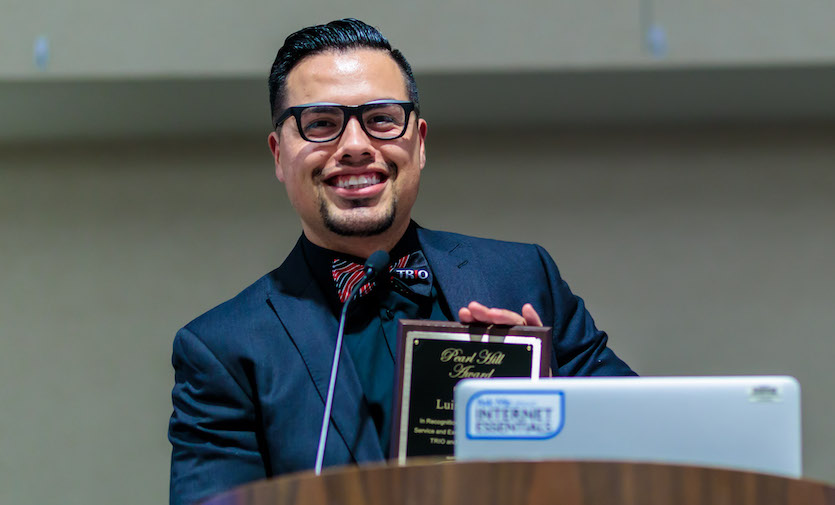 POCATELLO – Two Idaho State University TRIO Access and Opportunity Programs employees were awarded distinguished TRIO awards during the 2018 Northwest Association of Educational Opportunity Programs conference that was held this fall in Eugene, Oregon.
Sari Byerly, ISU TRIO director, was awarded the Dr. Arnold Mitchem Leadership and Advocacy Award, which recognizes a member of the association's community who demonstrates a steadfast commitment to low-income and first-generation students.
Luis Carrillo, ISU TRIO Upward Bound advisor and coordinator, was awarded the Pearl Hill Professional Award, which is a distinguished award chosen by the association's president and recognizes an active member who supports the organization's mission.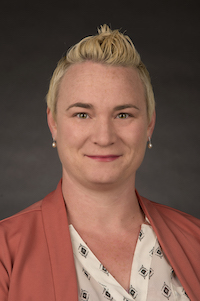 The theme of the conference was "The Legacy of Leadership" and featured several speakers and workshops.
The mission of the organization is to represent the interests of TRIO programs in Oregon, Washington, Alaska and Idaho by promoting the development, improvement and extension of education to non-traditional individuals.
For more information, contact Elizabeth Bowers at boweeli3@isu.edu.
Lower photo: Sari Byerly
---
Categories: