ISU Department of Physics/College of Science and Engineering outreach program excels
October 2, 2018
Tori Parks, Marketing Career Path Intern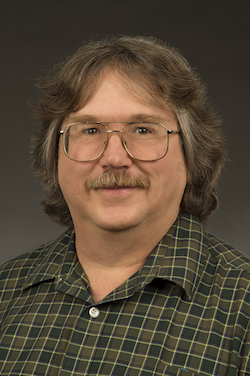 POCATELLO – The Idaho State University Department of Physics Outreach Program in the College of Science and Engineering reached 13,680 people last year, and hopes to reach more in the coming years.
The Department of Physics outreach has helped thousands of Idaho students, the science and teaching skills of more than 350 teachers and the professional development of 20 ISU students through their outreach program. This outreach, among other outreach efforts by the College of Science and Engineering, provides presentations, field trips and workshops for elementary, middle and high school students and teachers.
"K-12 education is of great importance due to its effect on the development of future citizens," said Steve Shropshire, a professor for the Department of Physics and the outreach program director. "With the advance of technology, scientific literacy is essential for adequate participation in our society."
The outreach program hopes to instill an interest in science in children of all ages, especially those children who think they dislike science.
"There is a common attitude among young students that science is too hard, too boring and not worth the effort," said Shropshire. "Students rarely get to do more than read about the more exciting aspects of science."
Through these types of outreach efforts, students around Idaho and some surrounding states have had the opportunity to see the exciting side of science up close.
ISU College of Science and Engineering outreach programs are beneficial to ISU as well because it's through outreach that high quality students are recruited.
"Our recruitment efforts at high schools have reached approximately 1,000 potential ISU students in the sciences and engineering," Shropshire said.
Though the Department of Physics hopes to expand its outreach efforts, expansion will require significant additional funding. Shropshire has several small grants pending to help with further outreach.
"These efforts are all needed to improve the science literacy of future citizens and to encourage more students to pursue careers in science," Shropshire said.
For more information on these outreach efforts, contact Steve Shropshire at shrostev@isu.edu.
---
Categories: