ISU Career Path Intern of the Month Lindsey Nye worked at Bannock Development Corporation
December 20, 2018

POCATELLO – Lindsey Nye, who has spent the past 11 months interning at Bannock Development Corporation in Pocatello, is the Idaho State University December Career Path Intern of the Month.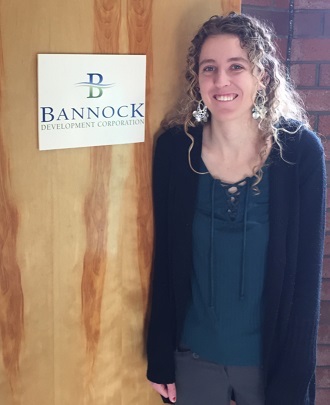 Bannock Development Corporation is a private, non-profit economic development organization working for continued growth and diversity in Bannock County. During her internship, Nye has been able to build relationships with many local and regional businesses.
Most recently, Nye worked on the 'Why I Love Southeast Idaho' social media contest. This contest provided local residents and visitors to highlight their favorite aspects of the local area.
Angela Wilhelm, executive assistant and supervisor of Nye, said she has enjoyed having Nye as an intern.
"We absolutely love having her as a member of our team," Wilhelm said.
Nye will graduate this December with an Master of Business Administration degree with an emphasis in finance. After graduation, she hopes to move to Washington, D.C., where she can pursue her dreams of becoming a financial advisor.
"It's been a great experience to work with many of the businesses in the area," Nye said. "I have been able to get exposure to many different sectors, which has helped me determine what I want to do after school."
Originally from Pocatello, Nye enjoys spending her free time hiking, running and traveling.
---
Categories: