Idaho State University provost announces interim Graduate School dean, AVP for academic affairs
November 28, 2018

POCATELLO – Idaho State University Provost and Executive Vice President Laura Woodworth-Ney has announced that Karen Wilson Scott will be the interim dean of the Graduate School and Alan Frantz will be interim associate vice president of academic affairs.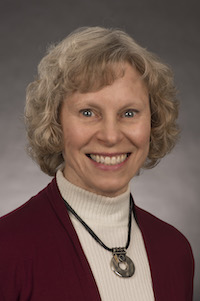 Scott, whose most recent titles at ISU were professor, department chair and associate dean of the College of Education, will begin her new duties Dec. 30. Frantz, an emeritus professor of education and faculty assistant for special projects, will begin his duties on Dec. 1. Both Scott and Frantz have served ISU in a variety of capacities.
"Idaho State University has been the fortunate beneficiary of the service of Drs. Scott and Frantz for many years," said Laura Woodworth-Ney, ISU executive vice president and provost. "I am thrilled and honored that these scholars have agreed to lend their wisdom and extensive experience to the Graduate School and the Division of Academic Affairs during this transitional time.
Scott earned her bachelor's degree in communication from Linfield College, Oregon, and her Master of Education degree in adult education and Doctor of Philosophy degree in adult education from the University of Idaho. She has been a professor at ISU since 2005 and has served as associate dean of the ISU College of Education since 2016. She has taught and developed a wide variety of courses at ISU and is author or co-author on 17 refereed or adjudicated publications and has many other academic publications and presentations. Scott came to ISU from the University of Idaho, where she was an assistant professor from 2002 to 2005.
Prior to working in academia, Scott was a communications specialist and technical writer at the Idaho National Laboratory for 26 years and worked in a variety of positions and projects at or affiliated with the Idaho National Laboratory from 1977 to 2002.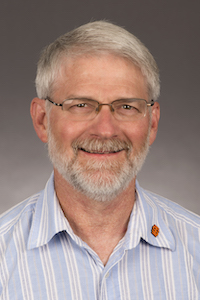 Frantz earned his bachelor's degree in secondary education from ISU, his Master of Arts in Teaching degree from Indiana University and his Doctor of Philosophy degree in higher education administration from the University of Denver. He was a professor in higher education administration at ISU from July 2006 through July 2017. He was ISU Faculty Senate chair July 2009 through June 2010.
Frantz began his association with ISU in 1987 working as an instructor in the Department of Foreign Languages until 1994 when he worked as an assistant professor of foreign languages and assistant dean in what was then the ISU College of Arts and Sciences through 1999. Between 1999 and 2005 he held a variety of positions at ISU and was a Fellow of the American Council on Education from August 2002 to July 2003.
---
Categories: