Idaho State University-Meridian to offer discounted blood screening services Feb. 7
January 30, 2019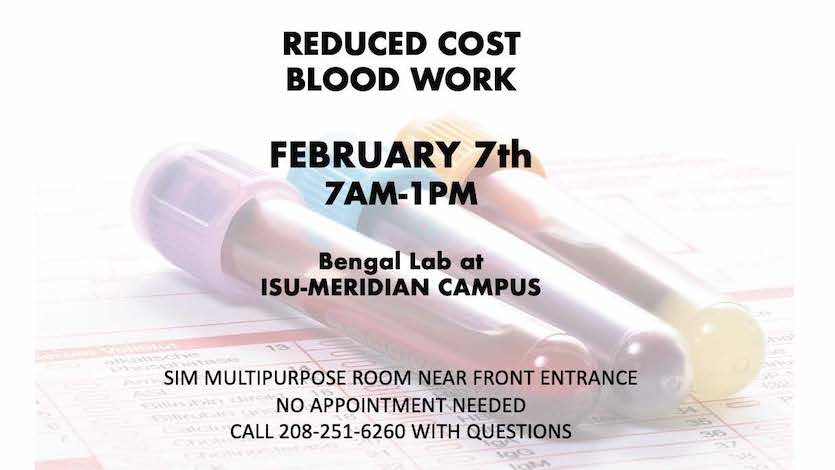 MERIDIAN – The Idaho State University Bengal Lab will offer blood-draw services from 7 a.m. to 1 p.m., Feb.7 on the first floor of the Sam and Aline Skaggs Health Science Center at ISU-Meridian, 1311 E. Central Drive.
Services are provided at a deep discount and available to anyone in the community. Minors require parental or guardian consent.
For $45, attendees can get a coronary risk profile, comprehensive metabolic panel screening, complete blood count and thyroid stimulating hormone test. Other tests, including diabetes monitoring, thyroid function and prostate screening, are available for $15 each.
"It's a great opportunity for people without health insurance or limited coverage to have blood work done at an affordable price," said Rachel Hulse, director of ISU's medical laboratory science program and Bengal Lab.
Park in the clinic lot on the south side of the health science center and enter through the main entrance under the ISU Health Sciences sign.
Bengal Lab will mail test results to participants. For more information and a full list of services, call (208) 251-6260.
---
Categories: