Idaho State University Honors Program features new director Shannon Nawotniak
August 21, 2018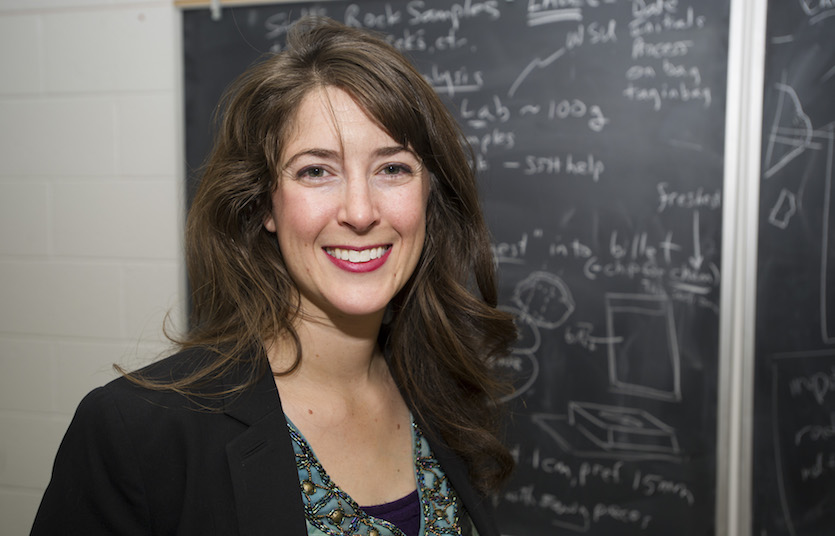 POCATELLO – Making the Idaho State University Honors Program, the premier honors program in Idaho, more visible and strengthening collaborations across campus are among the goals new director Shannon Kobs Nawotniak has for the program.
Nawotniak begins this fall replacing Sherri Dientsfrey-Swanson who has retired. Nawotniak is a geosciences associate professor and is active on a number of research grants, including several with NASA.
"We offer the only honors degree in Idaho, which is very prestigious," Nawotniak said. "We offer support and assistance to our Honors students, collegial working groups and small class sizes and are able to help them achieve their many academic goals. The honors students are amazing."
She said over the last five years the University Honors Program has grown consistently and can accept a new cohort of 100 each year. The program offers specific housing for its students to create residential learning communities. There are dedicated honors classes, and honors students have access to early enrollment each semester.
"The program is absolutely student-centric and it is dedicated to creating the most supportive environment possible for these high-achieving students," she said. "We support cross-college collaborations that create unique learning experiences for these students, and we help them to take on innovative undergraduate research culminating in a thesis."
Prospective students must apply for the program and acceptance is based off a combination of applicants' grade point average, university entrance exam scores, writing samples and a letter of reference.
Nawotniak said she wants to create more opportunities for the program's students across campus. She said these students are motivated, intelligent and active learners who are a pleasure to teach and who add a great deal to every classroom.
"Despite the success and strength of the program and what has been achieved, not everyone on campus is aware of the ISU Honors Program," Nawotniak said. "I'm excited to brag about the incredible Honors Program that I'm walking into. It's an honor to work with the incredible students, faculty, and staff who have built, nurtured, and worked with Honors over the years. "
She said the program will continue to accept 100 students a year.
"I get to walk into an incredibly healthy program," Nawotniak said. "I don't expect to try to grow the program beyond its current number of students because we want to continue to focus on each student as an individual."
"Dr. Kobs Nawotniak is a phenomenal instructor, mentor, and human being," said Cindy Hill, assistant vice president for Academic Affairs. "We look forward to her leading the University Honors Program and expanding it in ways we never imagined. Our students are truly fortunate to have such a dedicated and compassionate director."
For more information about the University Honors Program, visit www.isu.edu/honors/.